First of all let me say, that I'm not new to the world of paper planning. I've been using some form of paper planner for the majority of my adult life. I started off my ring bound planner journey with a personal sized Filofax Original and I haven't looked back since. As a mama to four small kids, it was crucial to have a way to keep track of everything from school schedules and doctor appointments to meal planning and bills.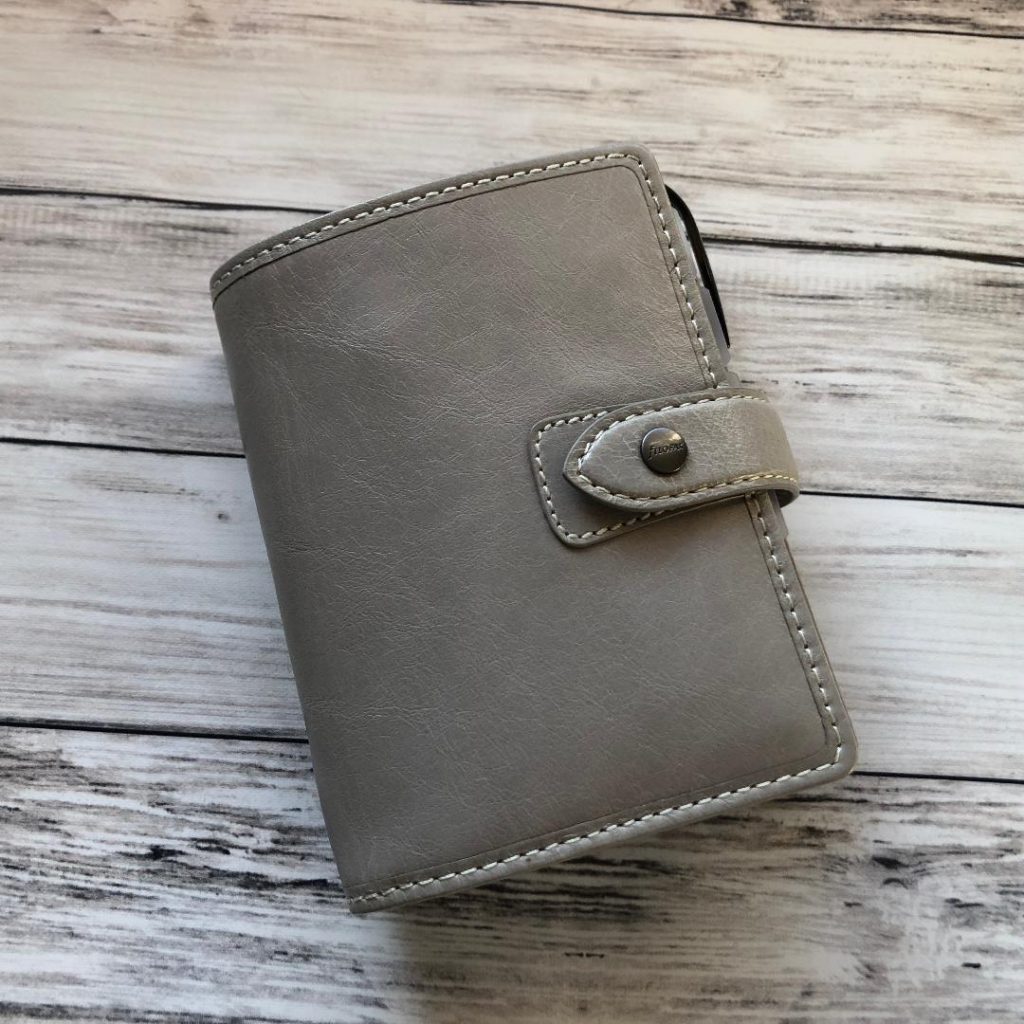 I've owned dozens of planners and changed up my planning style numerous times over the years. One thing that always stays constant is the fact that paper planning works for me like no other method does. The physical act of writing things down has been proven to help retain information. I know this is true for me. My planner doesn't just keep my appointments, it keeps all my thoughts and ideas as well. It is by far the most important accessory I own.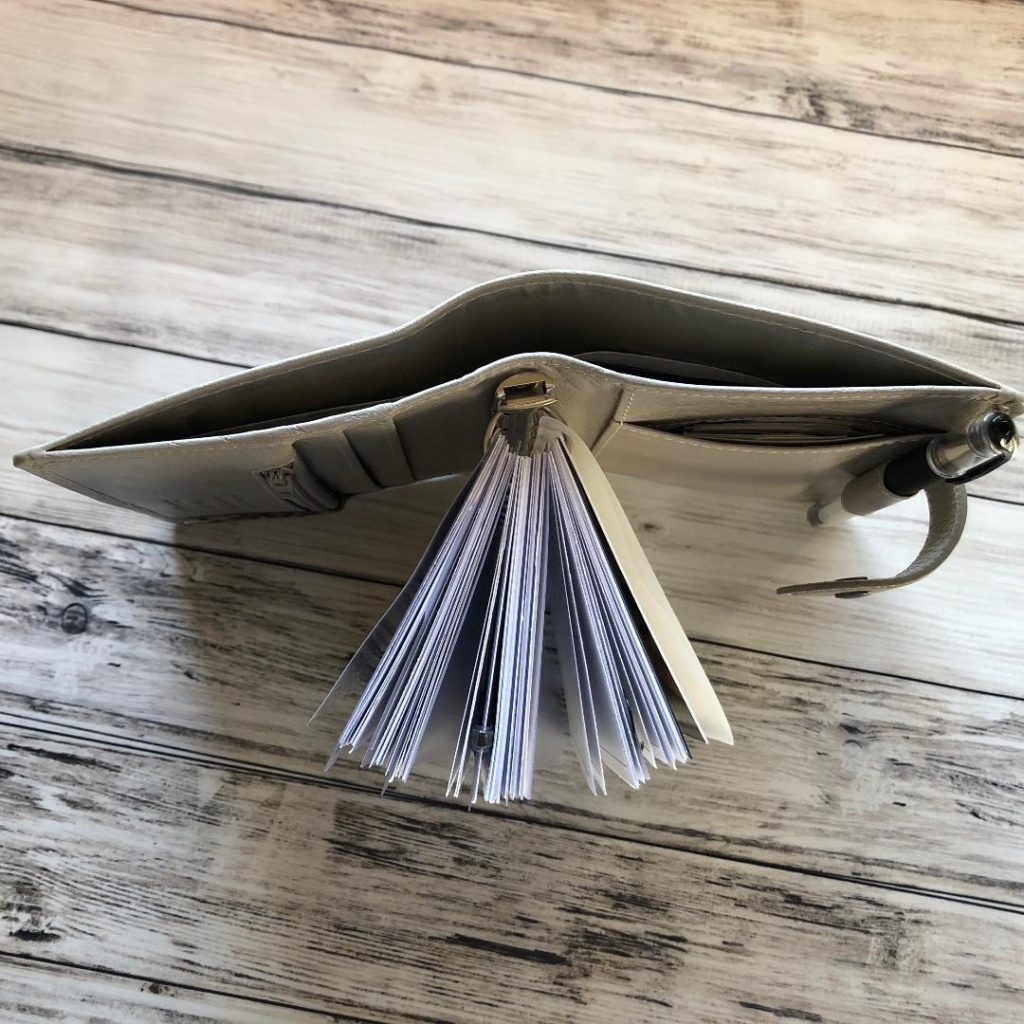 Pocket size for me is probably the most portable size while still being completely functional. I used to be a die hard personal size gal but with everything else us moms have to carry around in our bags, I just wanted something that would take up less space. So I switched to pocket size and condensed my planner and my wallet into one. The Malden is absolutely perfect for this. Not only does it have slots on the inside that can hold credit cards and cash but it also has a great zippered pocket for holding coins. It's almost as if it was made to be both a planner and a wallet.
Probably my favorite part of the pocket Malden is the big back pocket that runs along the length of the planner. I use this to hold any important receipts or school fliers that I need to keep track of. At the very back of the planner is another good sized pocket that I like to keep sticky notes and stickers I use for planning.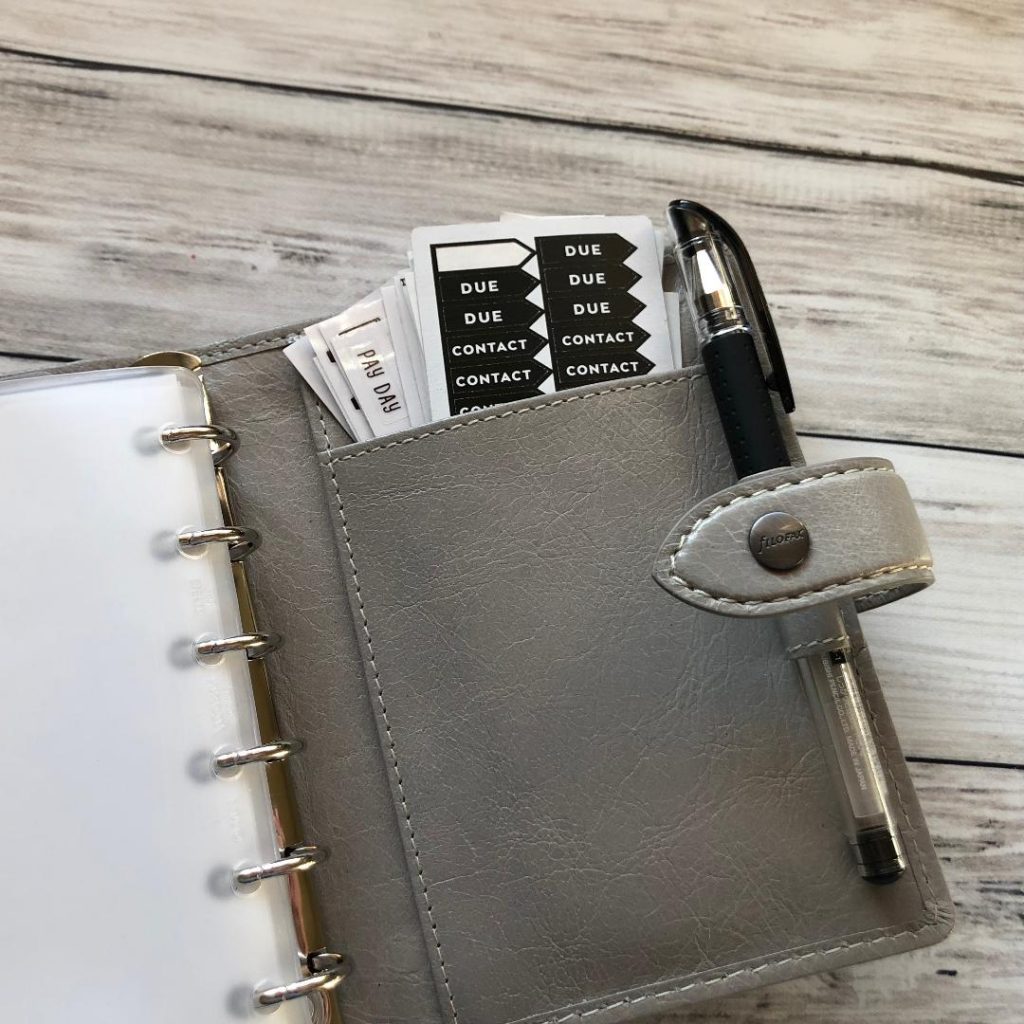 The strap on the Malden seems to be a tiny bit longer than on other planners I own. I find it gives it the ability to be stuffed a little more. I also love the Malden leather. It's got a nice soft almost squishy feel to it that you would expect from a really nice handbag but isn't so floppy that it lacks structure. The stone color is gorgeous as well. It's more of a taupe gray than a true gray. It's one of those lovely neutral colors that are so trendy right now and can go with anything.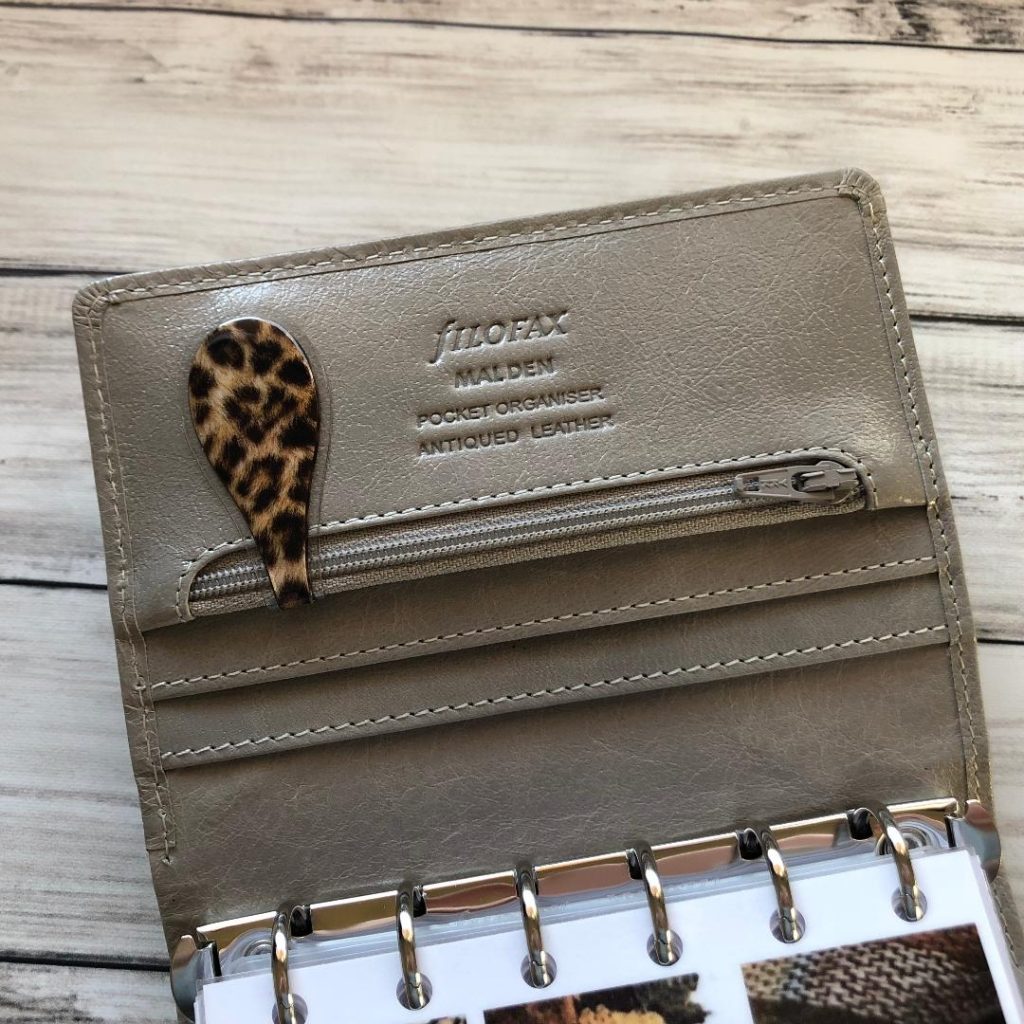 The rings are also a really nice size at 19mm. When I first switched from personal size to pocket size I was worried that I wouldn't be able to fit anything into what I thought looked like very tiny rings. Looks can be deceiving though because these little rings can really hold a lot! I still have room for all six sections of my planner and then some.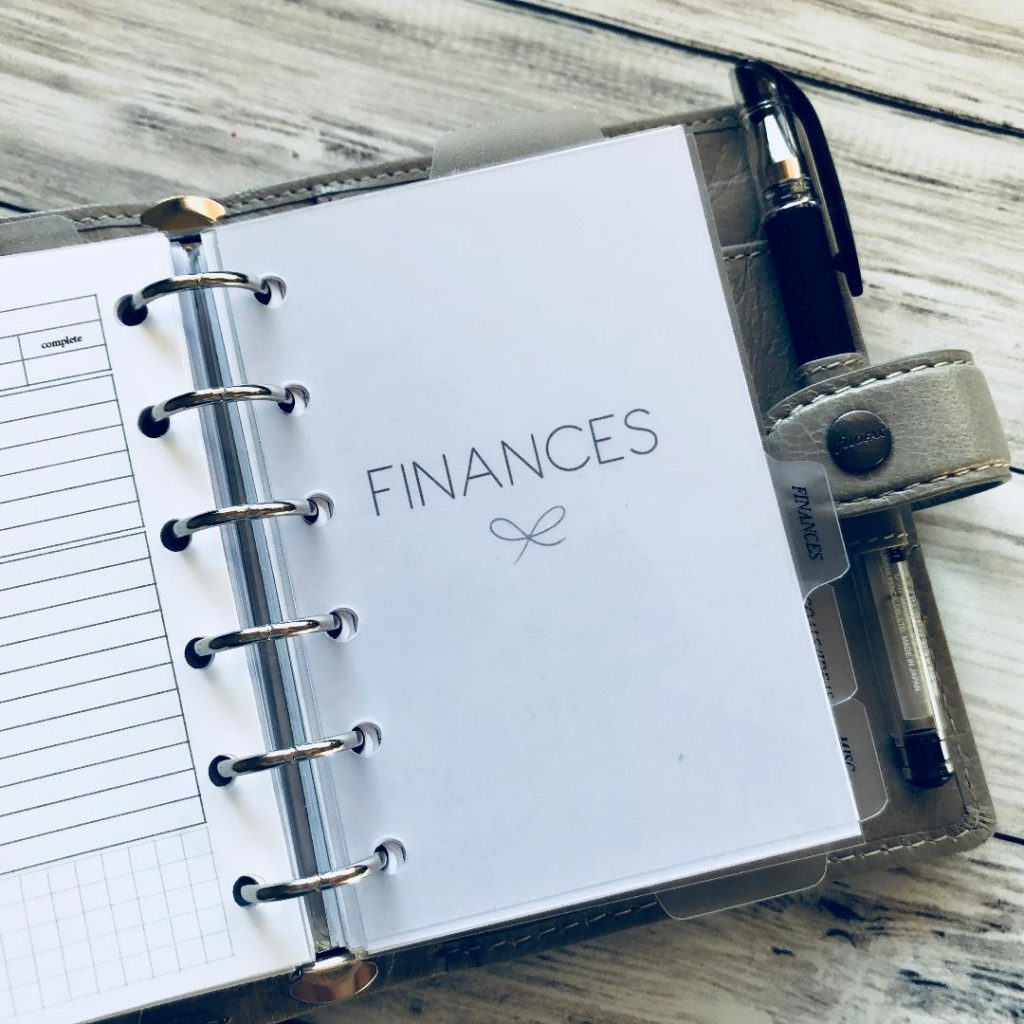 My sections include: monthly calendars for forward planning, weekly inserts for more in depth planning and to dos, a project section I'm using to keep track of home renovations, a finance section where I have all my bill payment information, a home section for meal planning and grocery lists and finally a notes section where I can jot down any ideas or info as it comes to mind.
All in all this is a great little planner/wallet combo that can hold a lot while being perfectly portable.
Fun Instagram pics!

To follow our happy customer find her on Instagram @polishedplanning