The 4th of July and fireworks. Ice cream and pie. Some things are just a perfect match. When it comes to staying organized, nothing can match your needs better than a Filofax organizer. By that same token, if you're looking for a pen that's more than just a pen, but is a genuine, real writing instrument, then a LAMY pen is what you need. That said, there are some organizers and LAMY pens that go together like peas in a pod. 
Aion Ballpoint Pen (Red) and Filofax Finsbury Organizer Coral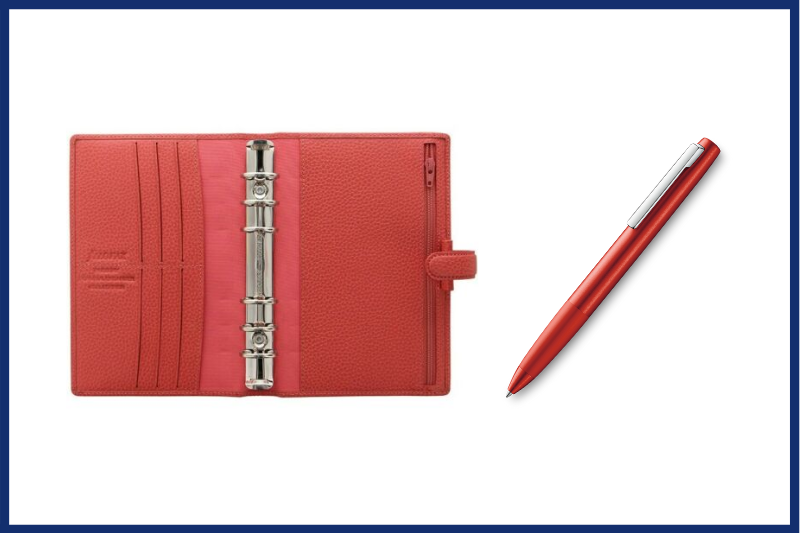 There's a reason that we wrote "Simply Modern" in big letters on the page for the Lamy Aion Ballpoint Pen – because that's exactly what this pen is. To call this series "unique and harmonious" is something of an understatement. The high-gloss polish clip is a perfect match with the exquisite texture of the Finsbury Organizer Coral. With this pen, you can make great use of the different colors of notepaper, week on two pages diary, and so much more.
LAMY Swift Roller Pen (Matte Black) and Filofax Domino Luxe A5 Size Organizer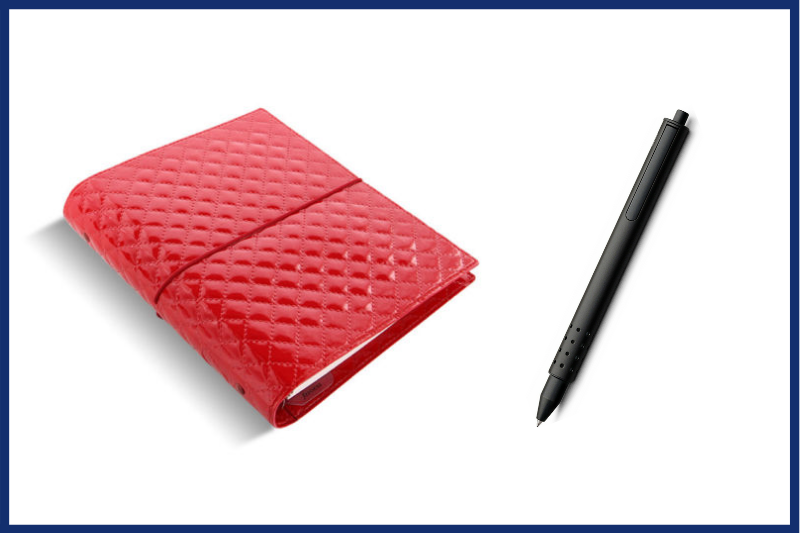 Yes, it's a rollerball pen, but it does not need a cap. Yet, you'll get a smooth, clean flow of ink no matter what. To make it even more comfortable and easy to write with – the clip retracts completely. So, you won't have to deal with even the slightest bit of cumbersome uncomfortability. It matches perfectly with the Filofax Domino Luxe A5 Size Organizer. Simple, chic, and high-gloss to the max, you can practically feel its Parisian inspiration. There's many different kinds of colored notepaper in here to write on.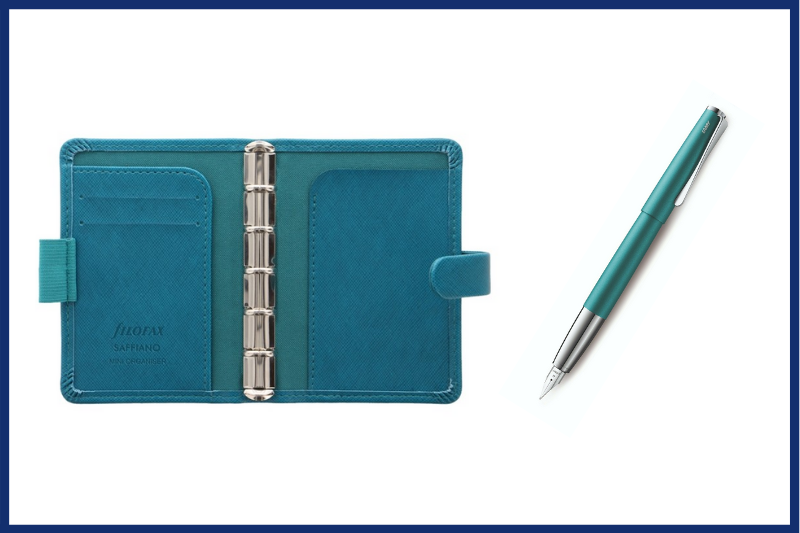 As of this writing, it's summer. That means warm days and nights, sitting out in the sun, trips to the beach, swimming in the pool, and so much more. If there's a color that matches the summertime vibe, it's absolutely aquamarine. One look at it, and you can practically hear the gentle crashing of ocean waves. We have a match of timeless perfection – the LAMY Studio Fountain Pen Extra Fine and the Filofax Saffiano Mini Organizer. Both are "aquamarine," of course, but they're different shades of aquamarine. The organizer is a bit darker while the pen is lighter. Just as different parts of a wave may have varying shades of blue. 
LAMY Pens and Filofax Organizers Always Go Together 
These are just a few of the matches that are possible here at The Write Touch. After all, this blog just went into a few pairs that match each other by color. By contrast, you might want a combination of pen and organizer that, well, contrasts. Moreover, this analysis was just of the looks – you may want specific features of a pen or organizer. If you're unsure as to what would be the right combination for you, we're always glad to help. You can see everything we have at our site or you can call us at (818) 850-9658.