Are you looking for the very best Filofax organizers? Have you been looking at all of the different organizers available, yet want the absolute, very best? This makes all the sense in the world. After all, an organizer isn't the kind of purchase that a person makes every week or so. An organizer is a commitment. It's a commitment to getting and/or staying organized, to being able to take better charge of your life. Each of our Filofax organizers stands out in their own way. These are the ones that people want the most, that they buy time after time. It is not an accident that the Filofax Malden makes up two of the biggest bestsellers.
Filofax Malden: Relaxed Style 
The Malden has been described as "the epitome of relaxed style." Really, it's not hard to see why. There's nothing "fussy" here, nothing "busy" or overly complicated. Rather, this is the platonic ideal of what an organizer should be. Seeing someone pull this out of their pocket, bag, or purse shows that this is a serious, organized person, who does what they want and does so punctually. Of course, beneath that relaxed exterior is a complete and total organizer: with all kinds of paper, pages, credit card holders, and more. The Ochre Leather makes this organizer look like you've been using it for years even if you just got it today. 
A Rock Solid Foundation for Your Life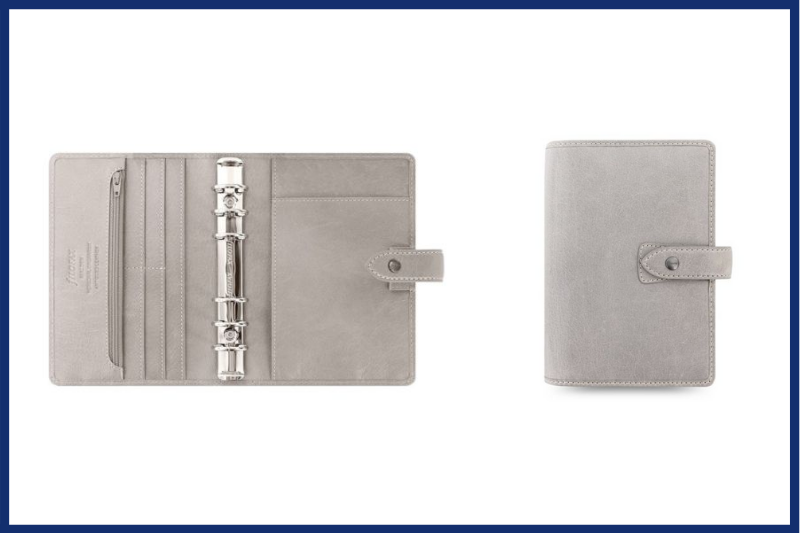 It's amazing how much a color can change an organizer. The Malden makes up two of our best sellers, but while one is an Ochre Leather, the other has a solid Stone color. While they don't share the same color, they do share the same number of benefits. Those include the compact pocket size. At Filofax, they believe that the word "pocket-size" should mean just that – this isn't something that's so large it couldn't fit in anyone's pocket. Moreover, it also shouldn't be so small that no person could rightfully and honestly be able to keep their life organized in it. These pocket-sized organizers are bestsellers for many reasons, not the least of which is that they have the proper balance. 
Sumptuous, Stylish Organization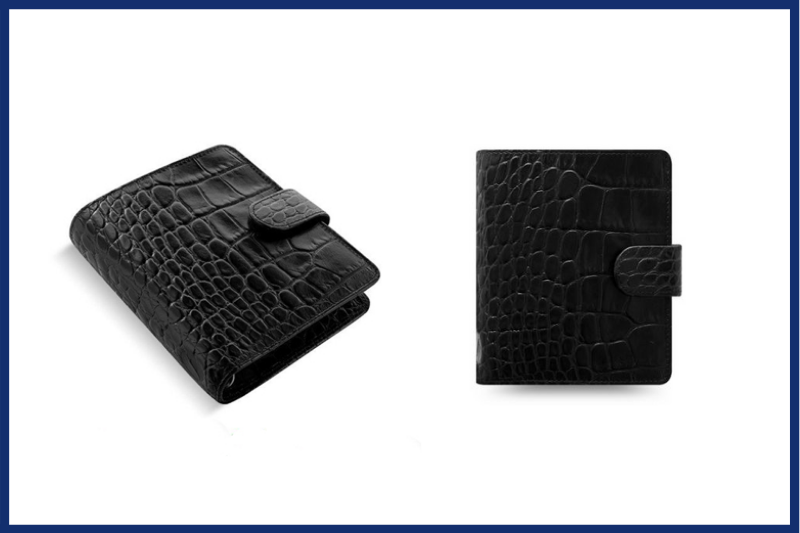 Our other, non-Malden bestseller is also pocket-sized. However, it's the Filofax Classic Croc Organizer Pocket Size Leather. Crafted from luxury Italian calf leather, this ebony soft-textured organizer is as sumptuous as can be. If you're like so many other people who've purchased this organizer, you may find yourself simply running your fingers along the exterior from time to time. Of course, it has all of the pages, pockets, and more that you would expect from a Filofax inside. 
Beyond the Bestsellers 
The above are just a few of the organizers that we offer, the most popular. There are so, so many more organizers available here. One of them might very well be a better fit for your life than these. To see all that we have to offer, check out our site. If you want to talk to an expert, call (818) 850-9658.