LAMY and Filofax have been creating incredible planners and pens for decades. In Filofax's case, they've been doing it for over one hundred years. Of the many factors that make these companies so impressive, one of them has to be that they never rest on their laurels. They never just say: "well, we've made so many great organizers, pens, and more. So, we're just going to take a break." Instead, they continue to come out with fantastic products, always with advancements and improvements. As a LAMY and Filofax USA distributor, we offer so many of the latest, most cutting edge releases.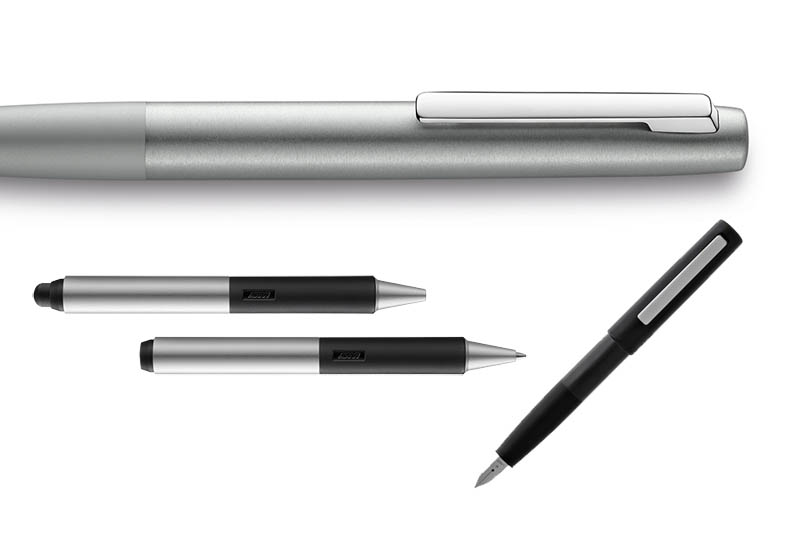 Designs that POP 
Of the Filofax planners we offer, there are many with striking, eye-catching colors and designs. However, there are only a few that genuinely "pop." That's what the Filofax POP Personal Organizer was specifically designed to do. Flexibility is the focus here, as the design was crafted of a thick-textured leather-look material. This is as fun and vibrant of a fill as it gets. Speaking of "vibrant," as of this writing, we offer it in seafoam green, magenta, and bold blue. The innovation isn't limited to the outside, as there are twelve different kinds of pages in this organizer, so that you can use it how you want. 
Saffiano in the Palm of Your Hand 
When you hear the name "Saffiano," what do you think of? For many who are familiar with Filofax planners, words come to mind like "sophistication" and "classic style." The Saffiano organizer epitomizes both of those. Now, it's available in a Mini size that's as compact as can be. However, it packs just as much into the smaller size. Color-matched components perfectly compliment the beautiful poppy-cross leather-look material. With two card pockets and a size that's as compact as can be, you can take (and use) this planner with you anywhere. 
LAMY Aion Ballpoint Pen 
Since the beginning, LAMY has been offering pens that truly are the "first of their kind." That tradition continues with this pen, as the smooth, deep-drawn aluminum body components are as unique as can be. The secret of this pen's arresting appearance lies in the formal tension between the striking silk-matt anodic coating finish and the brushed, blasted surfaces. The sturdy, high-gloss clip is so polished, you would be forgiven for thinking that it glows. 
LAMY and Filofax USA Products for Your Needs 
So many of the products designed by LAMY and Filofax could be described as "sophistication meets timeless design." A fine example of this is the "LAMY Lx Au." The pen's casing, anodized aluminum, shines as robustly as can be while providing the caliber of functionality that you would expect from the artisans at LAMY. The above products are just some of the latest that we've added to our catalog. The truth is that we're often acquiring new products as they're released from LAMY and Filofax. To see everything that we offer, you can check out our site. For more, you can call us at (818) 850-9658.