A pen is more than just a pen, more than just something to write with. A pen can be your voice, your thoughts, feelings, and life made manifest. A pen can be a tool, a trophy, and so much more. Here at the Write Touch LA, we believe that a pen is something to be cherished, to be maintained. Those are just some of the reasons that we offer LAMY pens. These pens are unlike any others, in terms of their craftsmanship, design, style, and more. 
Precision and Fluidity 
How many times have you been writing with a pen only for it to not work as you would like? Maybe the pen "catches" on the paper, or doesn't deliver a fluid writing experience. That doesn't happen with our pens from LAMY. Specifically, the Swift Rollerball pen is exactly what it sounds like.  You'll get all of the fluidity and precision that you could want as well as a lack of needing to keep track of your pen's cap. With the retractable, push-button clip, this pen doesn't need a cap to work for a long time to come.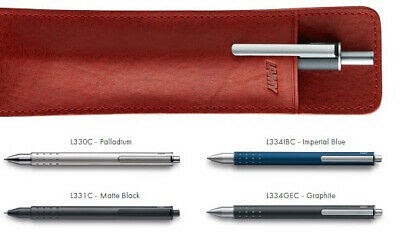 LAMY Pens with Bonus Leather Case 
Whenever possible, we like to offer our customers more. That's why we offer this Swift Rollerball pen with a gorgeous leather case. Sure, you can carry these pens around in your pocket, in your purse, backpack, suitcase, or anything else. But, for a precision instrument like this, you may want to carry it in something more distinctive and protective. That's what this leather case can be.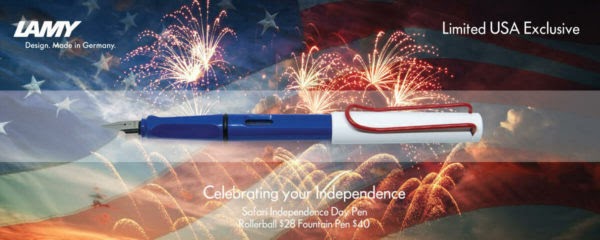 Style (and Freedom) to Burn 
If you've used lesser pens (i.e. the kind that you might buy in a bag) then you know how they don't work for very long. Typically, they tend to stop working while there's still ink visible inside the pen. So, you're always at the mercy of the rest of the bag, of not knowing if these pens are going to work when you need them. Obviously, that's not the case with a LAMY pen, as these work for a long time and can even be refilled. We use the "freedom" for a reason, as we still have special "Independence Day" pens available. Sure, it's been a few months since the 4th of July, but, patriotism never goes out of style. Besides, it's always a good time to declare your freedom from mediocre pens. 

Words that Enlighten 
Should you take a moment to look at the description of our LAMY Aion Olivesilver Fountain Pen on our site, you'll find words like "seamlessly deep-drawn aluminum," "circular-brushed finish," "stainless," "logo embossed on the side," and more. Those are words that you might readily associate with high-quality appliances, vehicles, light fixtures, and more. That speaks to the caliber of these pens, the very apex of writing instruments. To see all that we have to offer, call (818) 850-9658.