Have you reached the point where there are some folks in your life you just aren't sure what to get them? Do you know that you have to get something for disparate people in your life (such as colleagues, co-workers, and also some relatives) and it just seems like you can't think of the right gift? It's not easy to buy gifts for anyone, whether you see them daily or annually at most. One gift that works for just about everyone: a great pen. Everyone uses pens, everyone has to write something by hand eventually. With these LAMY pen gift sets, you can find the perfect gift for someone in your life.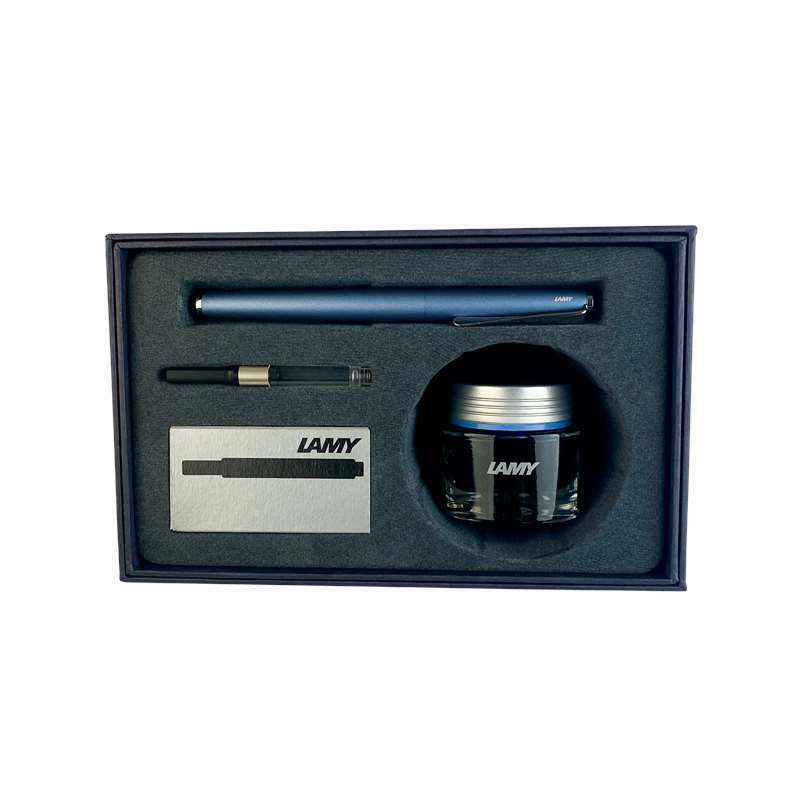 If you're going to get someone a "nice" pen, we believe that it should be, well, nice. That's where the Glacier pen gift comes in. The "Glacier" was designed to be, in essence, a work of art that also functions as a pen. The innovative design of the propeller-shaped cap gives this pen a style all of its own. In fact, the clip was designed to be reminiscent of modern sculpture. Perhaps what makes the style of this pen stand out the most is its simplicity. This is a beautiful pen, to look at and to use.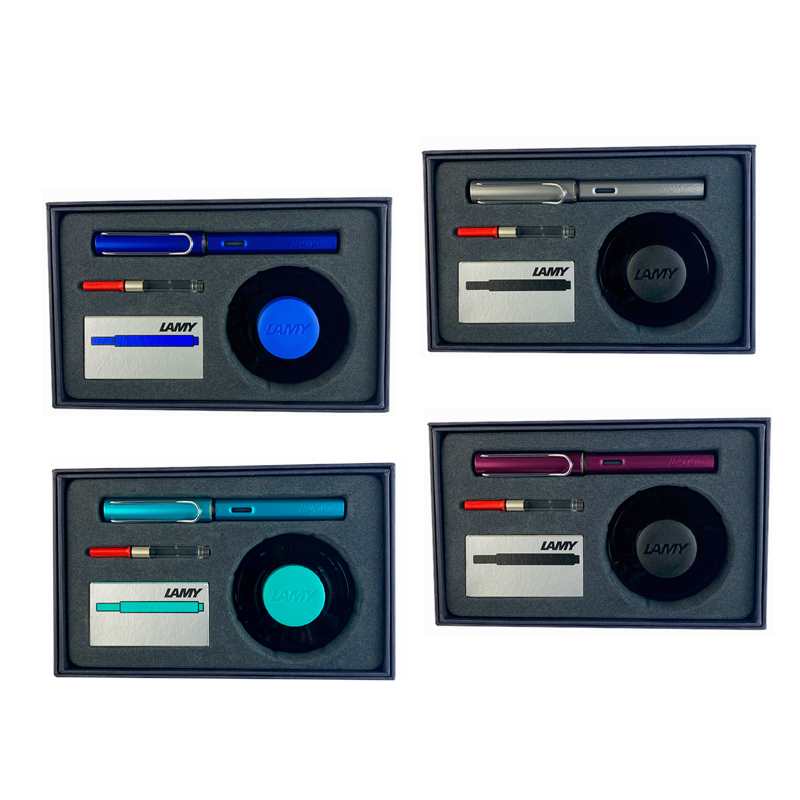 Strong. Lightweight. With pens (as in much else) customers have often had to choose between one or the other. Either they wanted something durable and tough, or something light and easy to move. With the AL-Star pen, you won't have to do that. Indeed, these are made out of strong, durable material, while also being one of the most lightweight pens that we offer. Moreover, as this is a gift set, you'll get more than just the pen. For example, you can choose from the colors of "Graphite," "Purple," "Tourmaline," and "Ocean Blue." That way, you're sure to find one that matches your style (or the style of the person you're buying them for).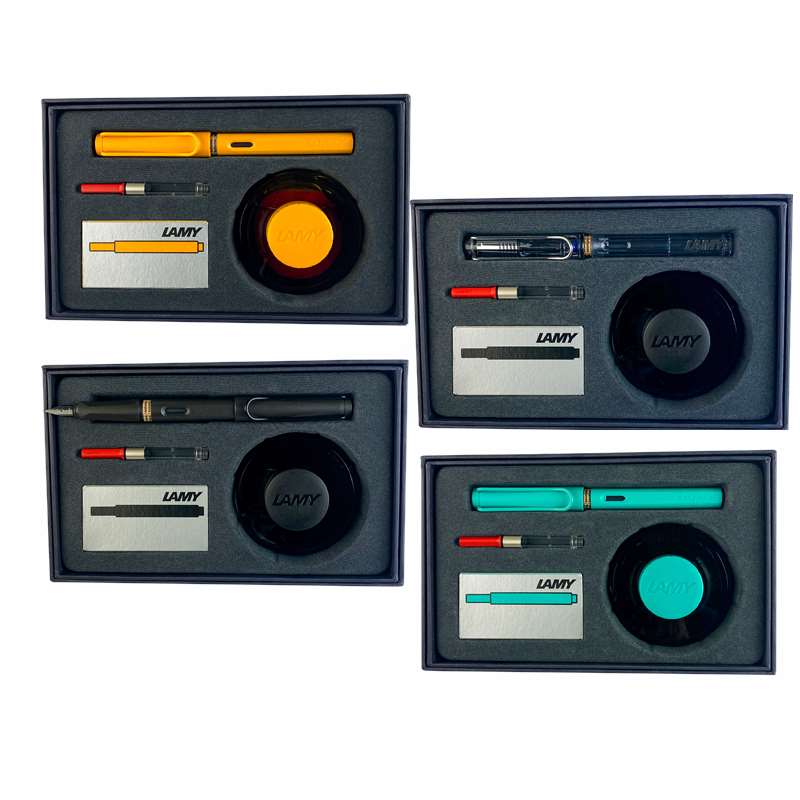 LAMY themselves describe the "Safari" pen as "for the young – and the young at heart." Each of the four colors that are offered in a gift set, "Charcoal," "Vista," "Mango," and "Aquamarine" certainly speak to a kind of youthful robustness. However, the design of the pen itself, with the spring-loaded clip and unique design radiates a certain vitality. 
All That's in a Gift Set 
Too many products across many industries advertise themselves as being part of "a gift set," only for the customer to purchase them and find that "the gift set" is just the product in a somewhat nicer box. That's not the case with these gift sets. They include the pen, a 50ml bottle of official LAMY ink, one pack of LAMY ink cartridges, and even a Z28 converter to use bottled ink. Of course, on top of that, you'll also get a high-quality grey gift box. For more, check out our site or call (818) 850-9658.