"OK, so Filofax USA has been around for a century, that's great. But, what really sets the Centennial Collection apart?" If you've been reading these blogs or looking at our site, you already know that there's an A5, a Personal, and a Pocket Size Filofax notebook in the Centennial Collection. You're probably aware that these colors and designs harken back to the very beginning of Filofax while still containing all of the technological advancements that Filofax has made. That said, there's more to the Centennial Collection than the notebooks themselves. 
A True Piece of History 
That's what each of these Filofax organizers in the Centennial Collection are. They aren't making notebooks like these ever again. As such, these truly are limited edition. To commemorate that, each comes with a Certificate of Authenticity. No one will ever doubt that your Centennial Collection organizer is the real thing. Moreover, each of those certificates are individually numbered, so you'll know exactly where yours fits into Filofax history. Additionally, we throw in a special "Filofax 100 Centennial" tote bag when you buy an organizer. It's one more way to celebrate the tradition (while staying organized). 
A Ceremonial Keyring that Doesn't Stand on Ceremony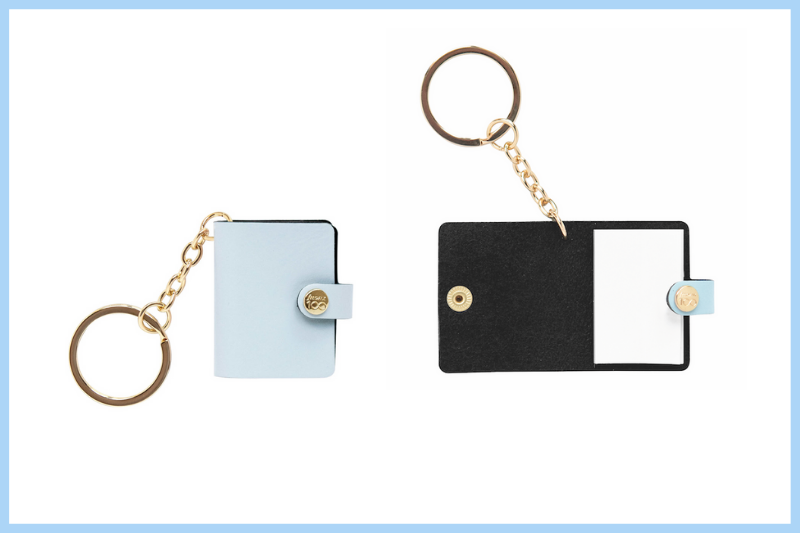 Even smaller and more compact than the Pocket Size Filofax Centennial Collection organizer: the Centennial Collection Original Keyring. These have the iconic "Original" organizer design you might imagine, all with a true-gold key chain and a 100-year popper cap. Inside, you won't find a tiny version of the Filofax organizer pages, but you'll find something just as useful: a sticky note pad with fifty white sheets included. Everything in the Centennial Collection is limited edition, so this too comes with its own individually-numbered Certificate of Authenticity. 
A Pen to Fit Your Filofax Notebook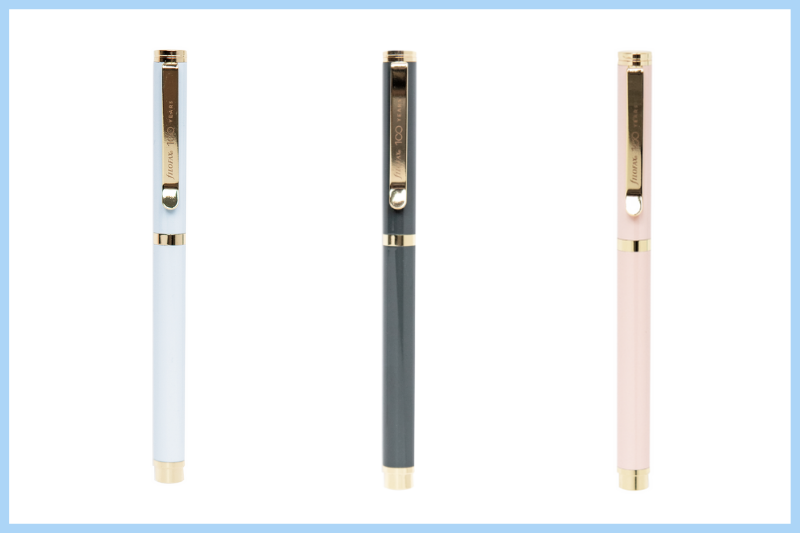 If you're like many Filofax enthusiasts, it's hard to find that one pen that you trust to use with your notebook. Filofax has solved this dilemma with the "Filofax Centennial Collection Rollerball Pen." Refillable, this has black gel ink made in German that comes to a 0.7mm fine point. The solid metal barrel and laser engraved clip show the Filofax ingenuity isn't limited to the notebooks themselves. In fact, this pen is comparable with standard Euro-style rollerball pen refills such as Cross, UNI, Pilot G2-style, and Pentel. 
Organizing Beyond the Organizer: Planning Stickers and More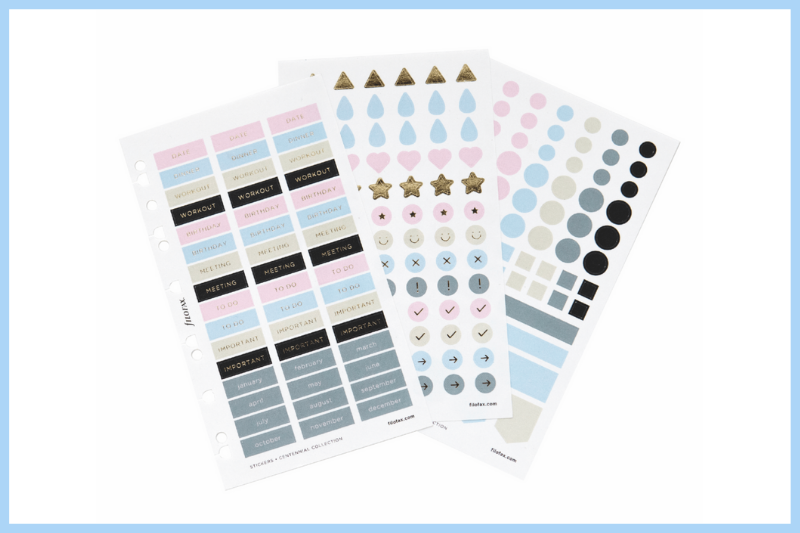 Stickers can be fun and festive, sure. But, they can also help you to stay that much better organized, too. Indeed, that's exactly what the "Filofax Centennial Collection Planning STickers" can do. You'll note that they're not just called "stickers," rather, they're truly "planning stickers." To that end, you'll get six pages of repositionable stickers, all printed with a matte finish. In addition to planning stickers, you'll get decorative as well as functional stickers as well. They aren't just compatible with those notebooks from the Centennial Collection exclusively, of course – they're compatible with all A5, Personal Organizers, Clipbooks, and Refillable Notebooks. To see all that we offer, click on our site or call (818) 850-9658.