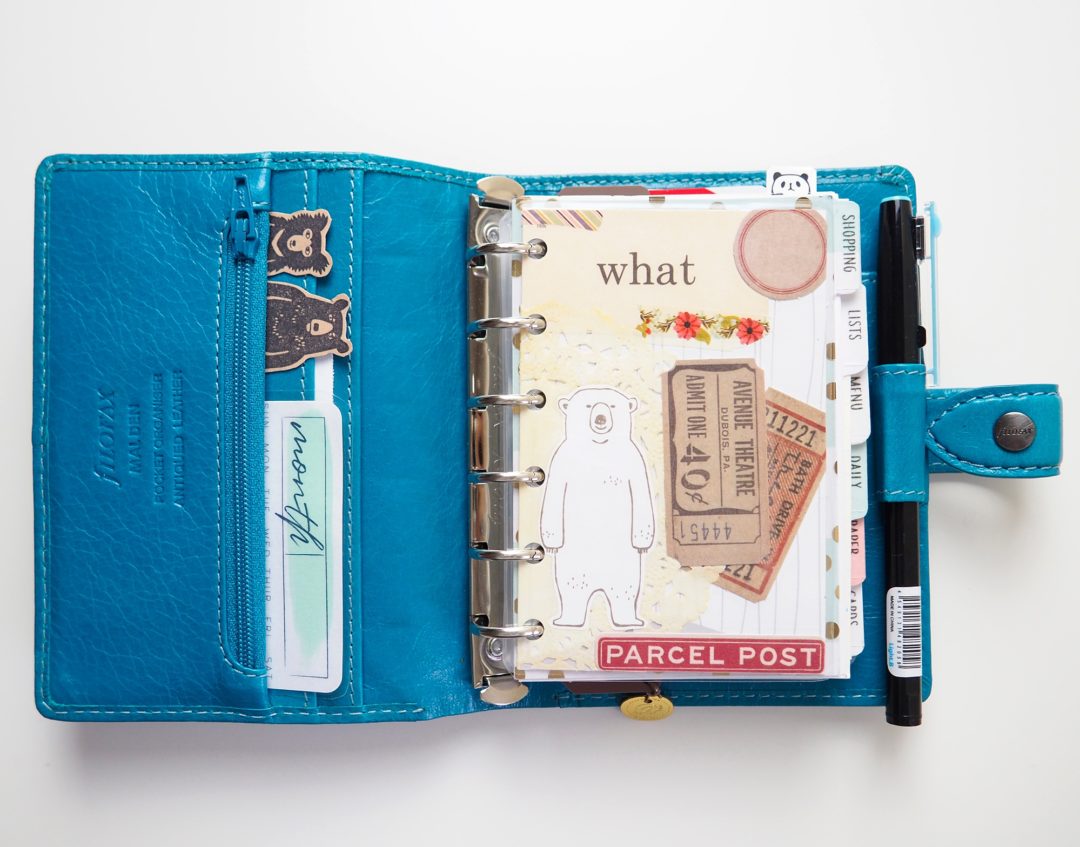 Here is my 2018 Filofax setup in the Pocket Malden. This beautiful Kingfisher blue Filofax will be acting as my wallet.
If any of you are interested in finding this Filofax, check out The Write Touch. You can get 25% off by using the code: love17, and shipping is free for orders $75 and over.

Here is an open view of my wallet. I like that it lies pretty flat. This makes it easier to use as a planner too.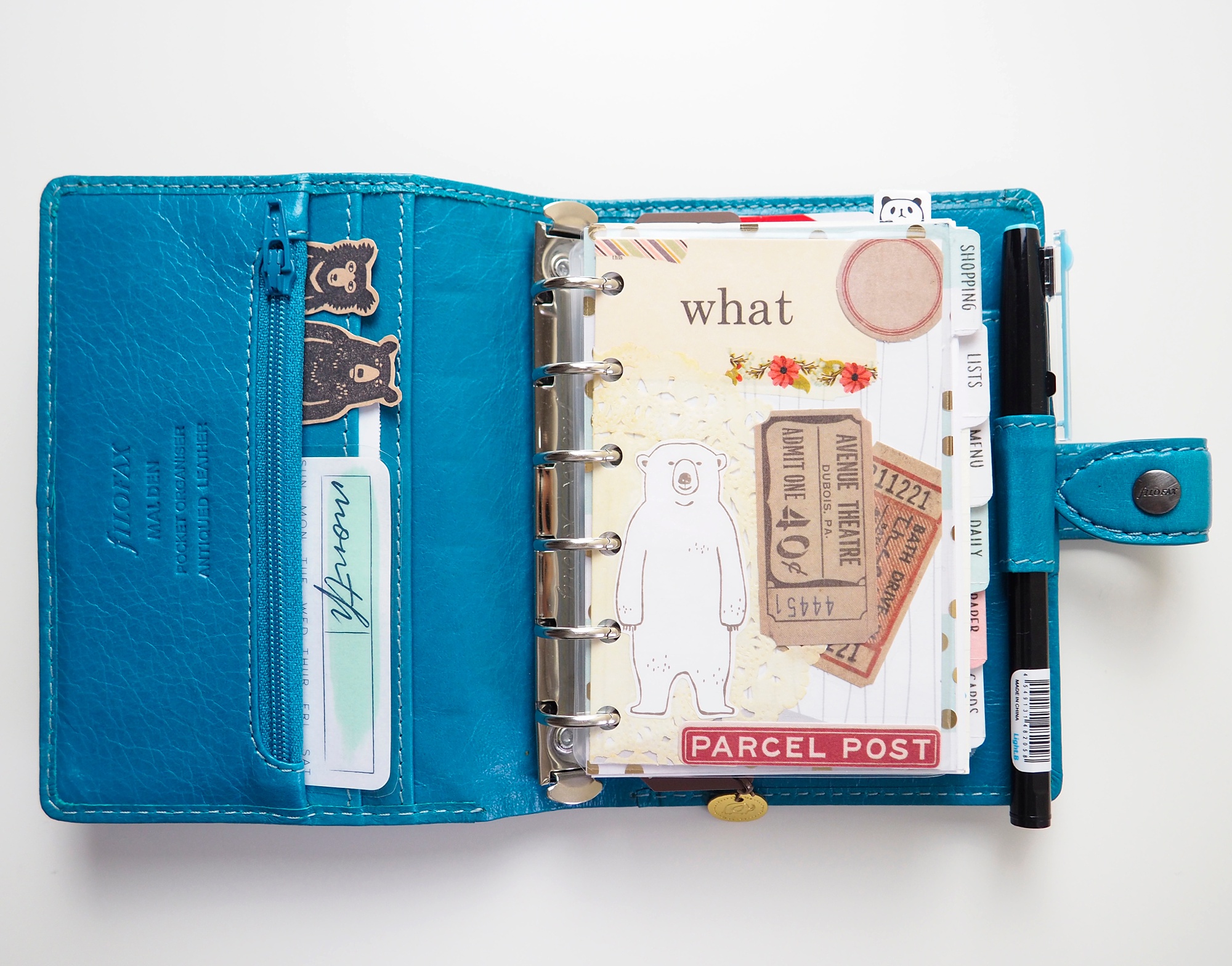 If you follow me on Instagram you know I love my bear stamps. Here, I just stamped them on some craft paper and then cut them out. My favorite bear is the Black American Bear (right) and my husbands' is the Sloth Bear (left). Next to them is a monthly post it from the Target Dollar Spot that I laminated. Not sure what I'll use this for, but I think it's adorable.
In the zipper I keep any coupons that I plan to use soon. The last pocket is where I store receipts until I can get home and log them into Quicken.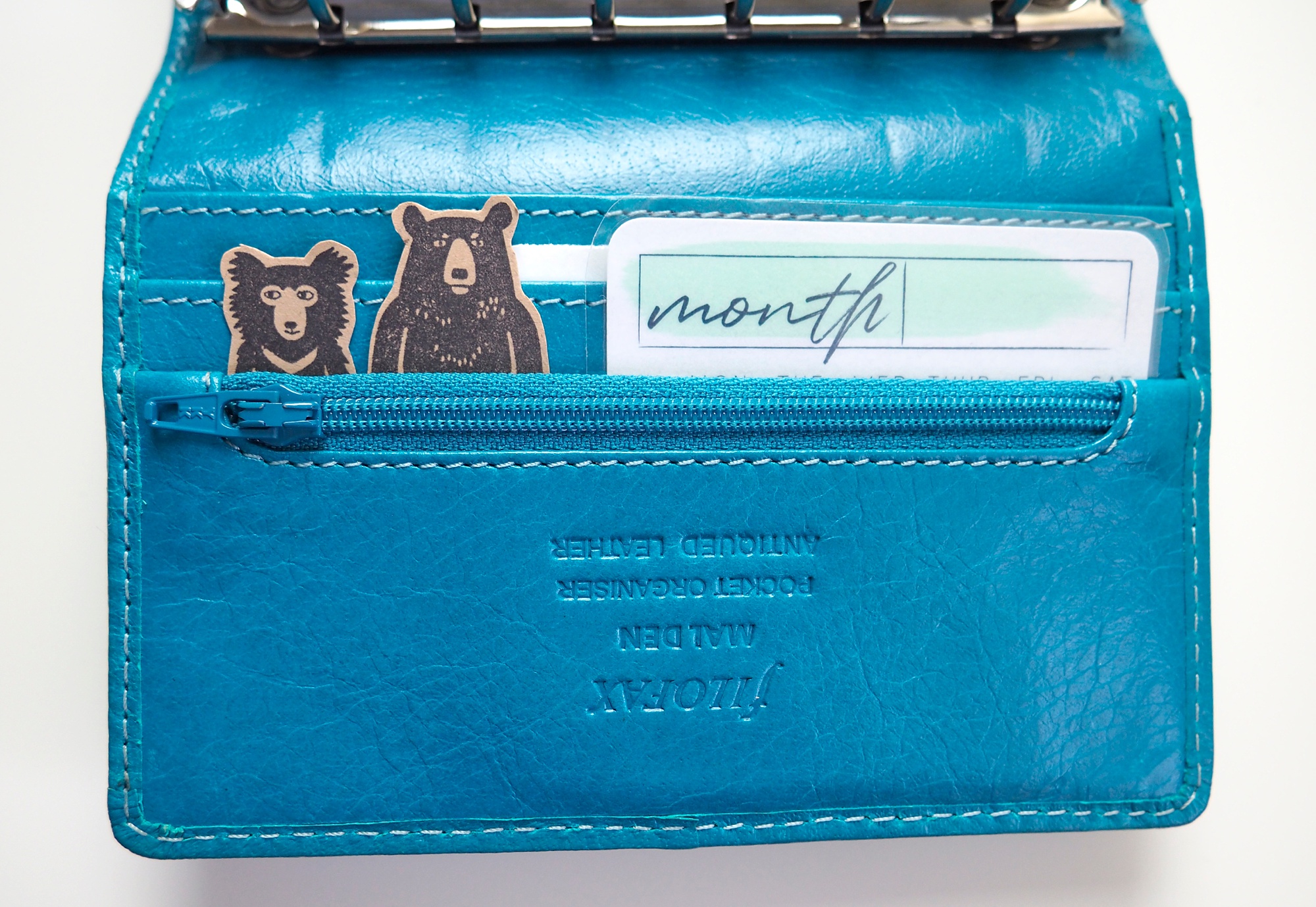 I made this dashboard by gluing together some Tim Holtz Ephemera, washi tape, a bear stamp cutout, a water colored doilie and a project life card. After I arranged them the way I liked, I sent it through the laminator.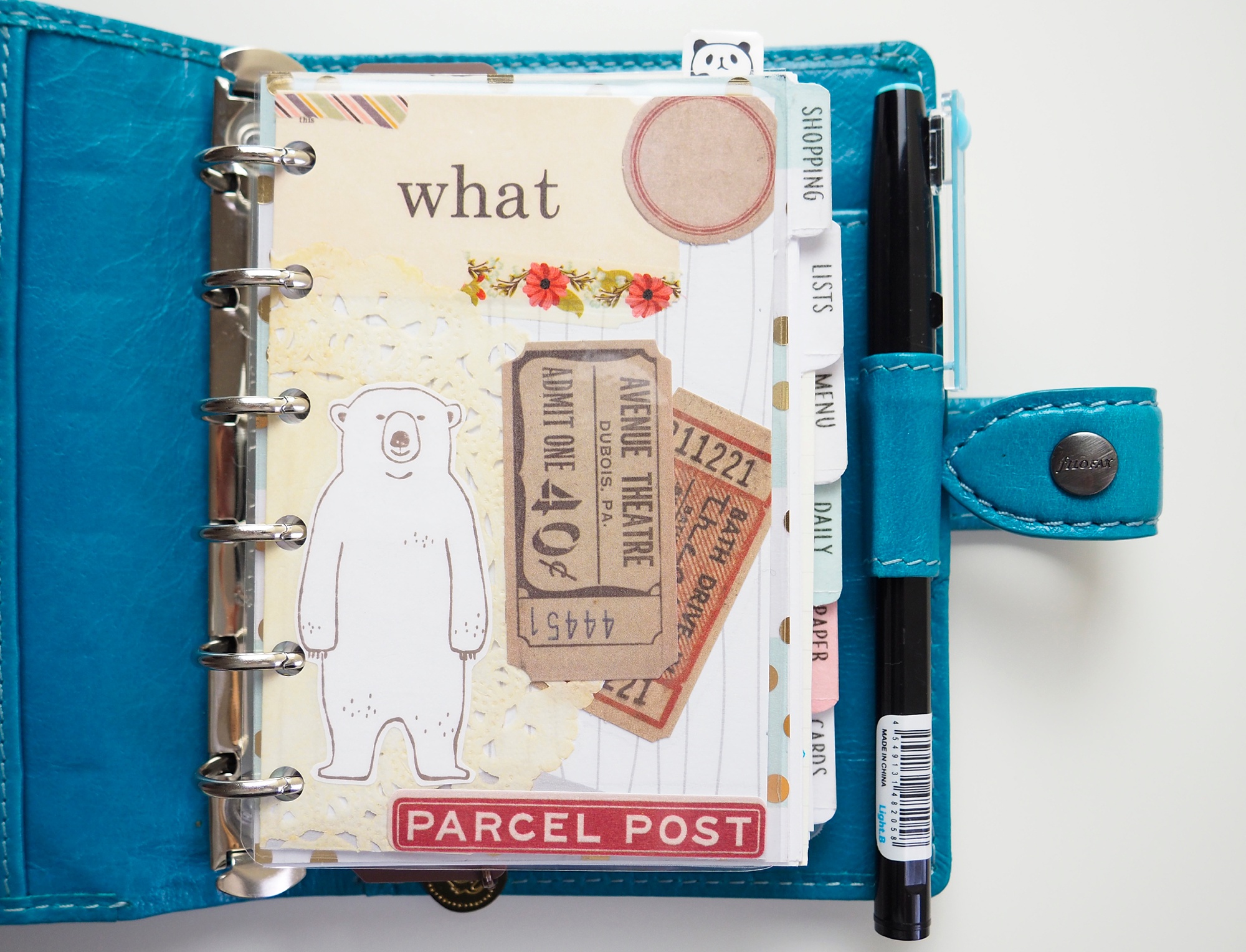 After that is a piece of acetate that I picked up at Michael's. I always see these in other peoples planners and I wanted to give it a try. It just adds a little more pretty to the whole setup.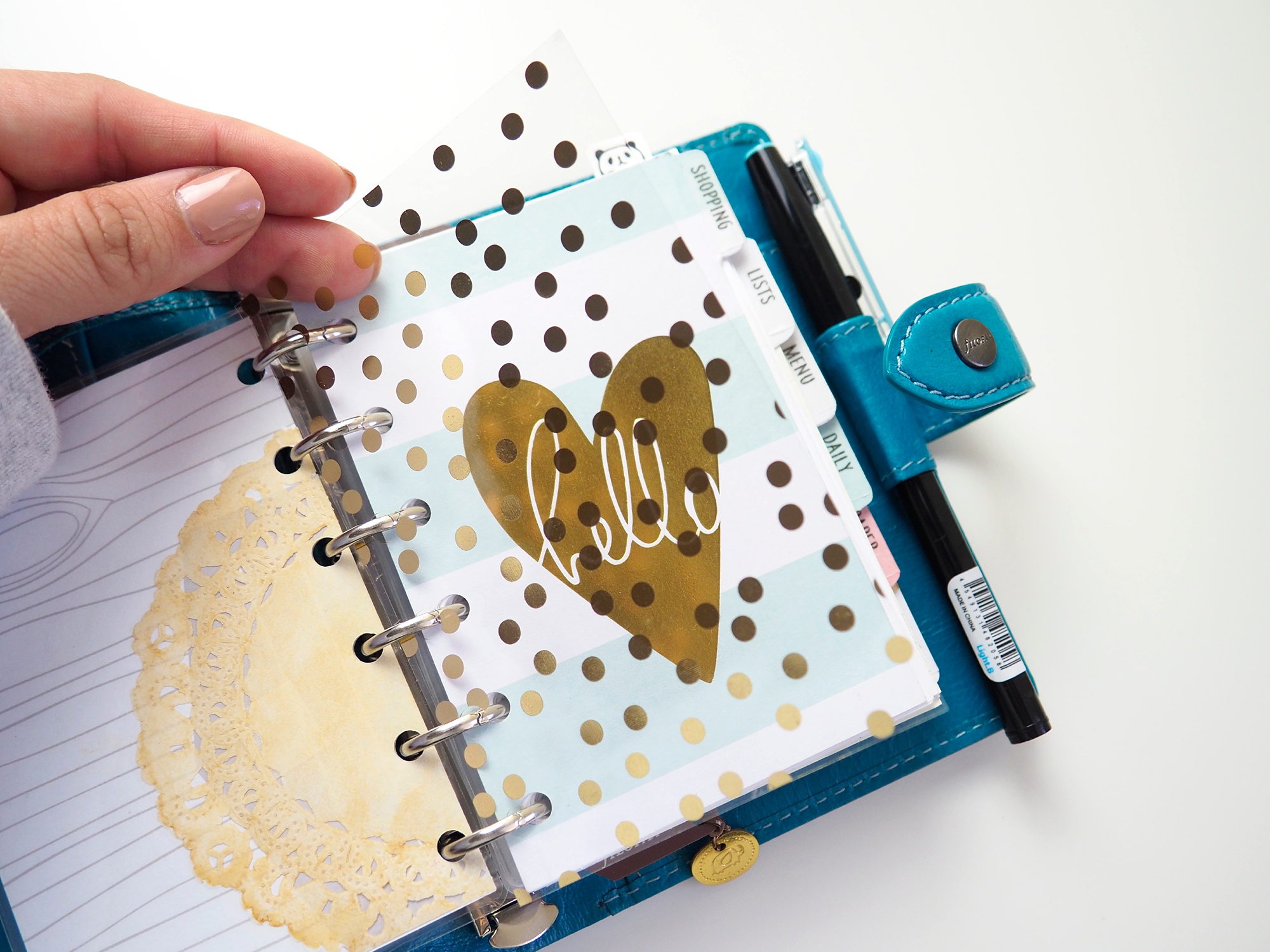 My dividers were made by tracing the original dividers that came with the filofax. I traced them onto Project Life Cards and cut them out.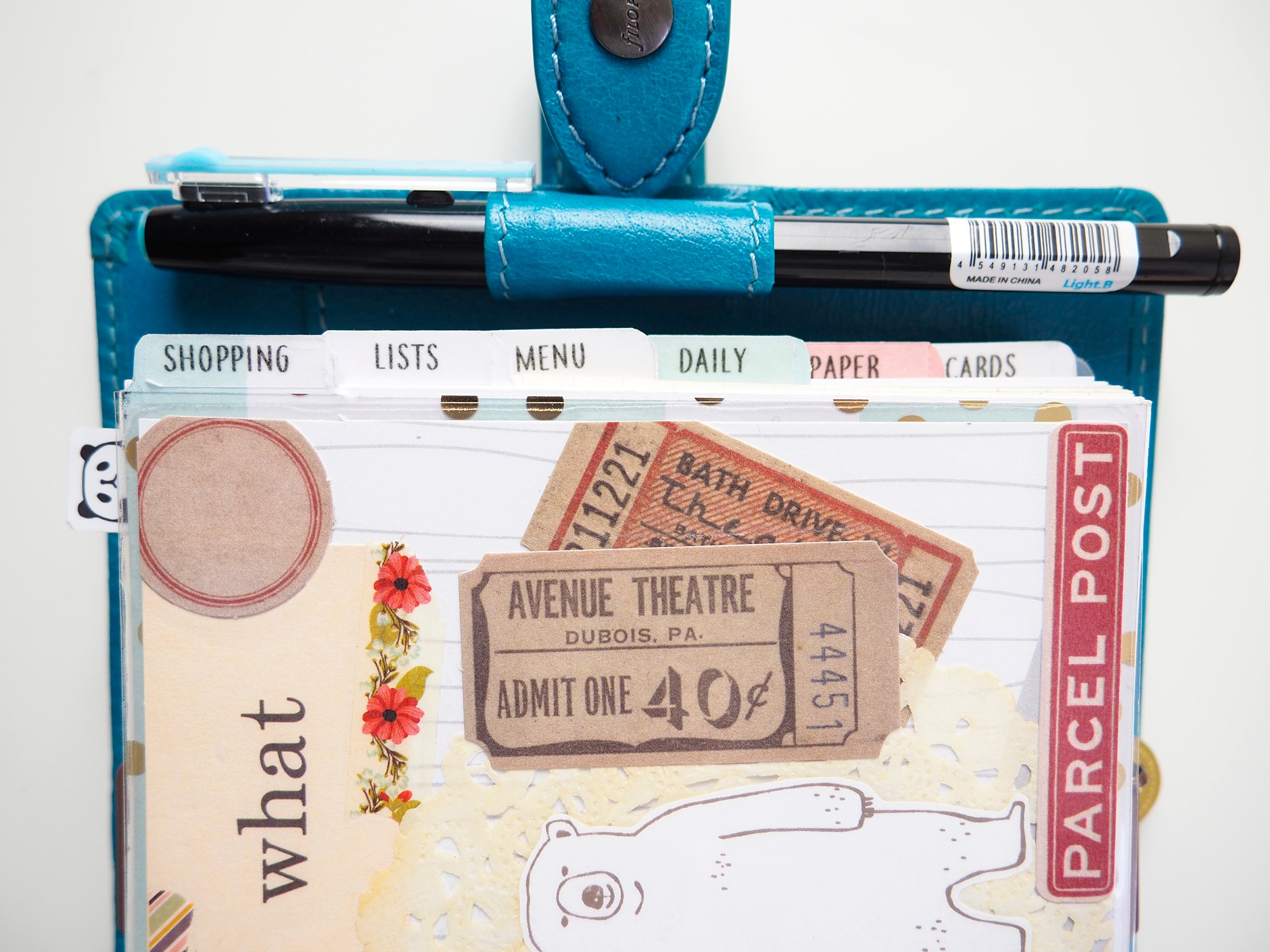 To make the labels, I open a blank document, type the titles I want on my tabs…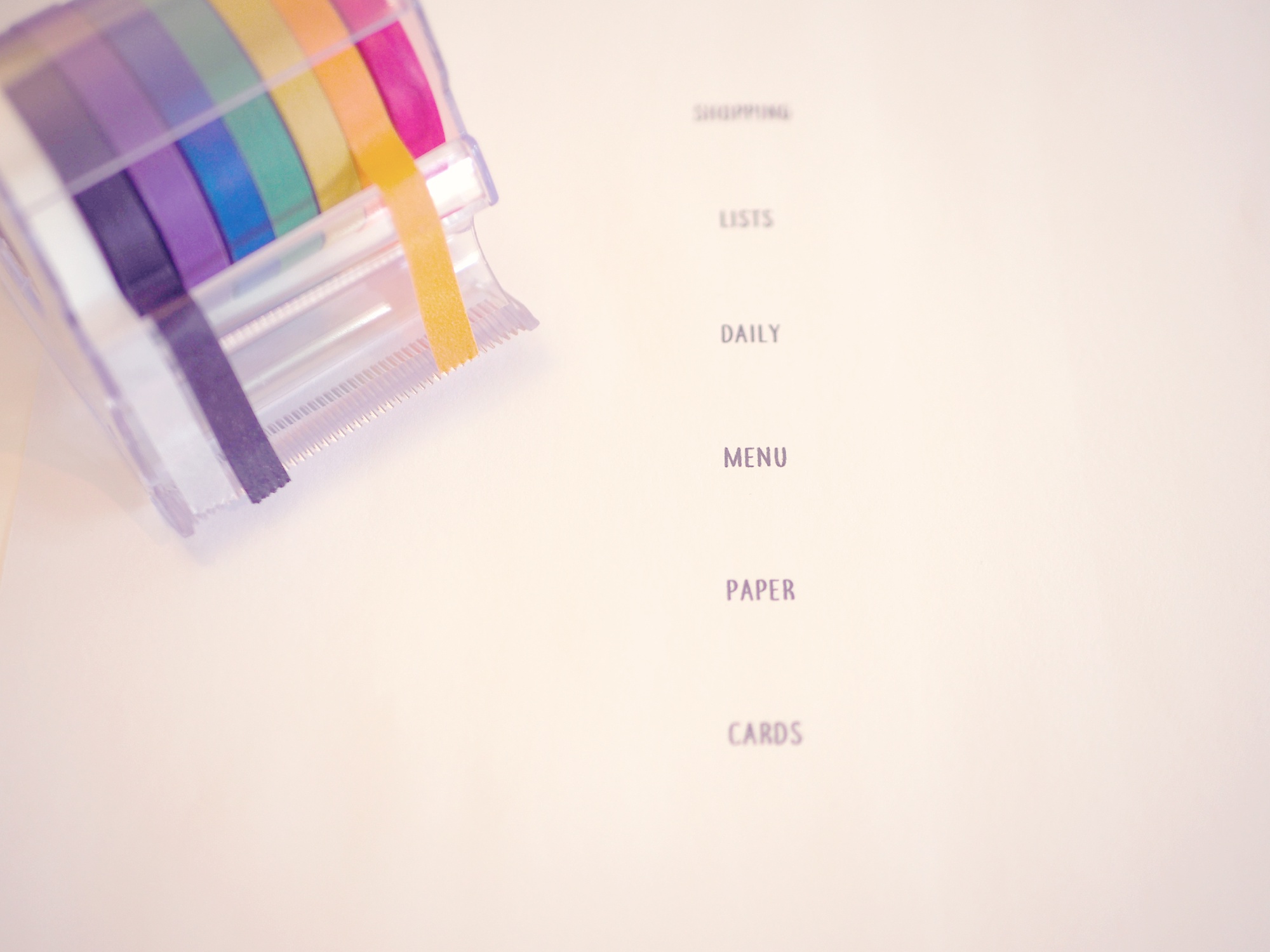 then I place washi over each word and send the paper through the printer again. After that, I carefully peel them off the paper and stick them onto the tabs.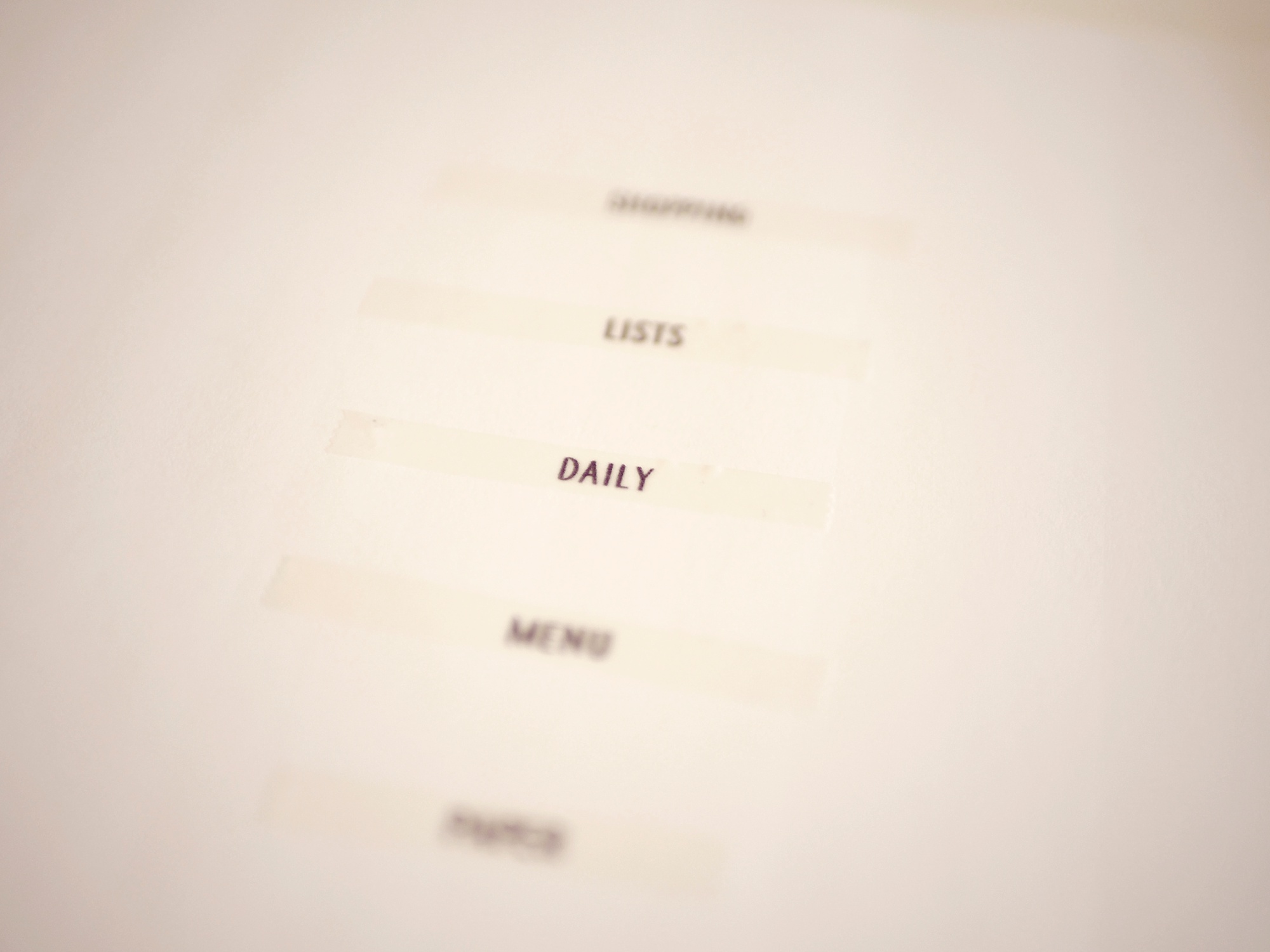 The inserts I decided to use are from Peanuts Planner Co. Her inserts are amazing! They are easy to print, line up perfectly, and are neat and clean.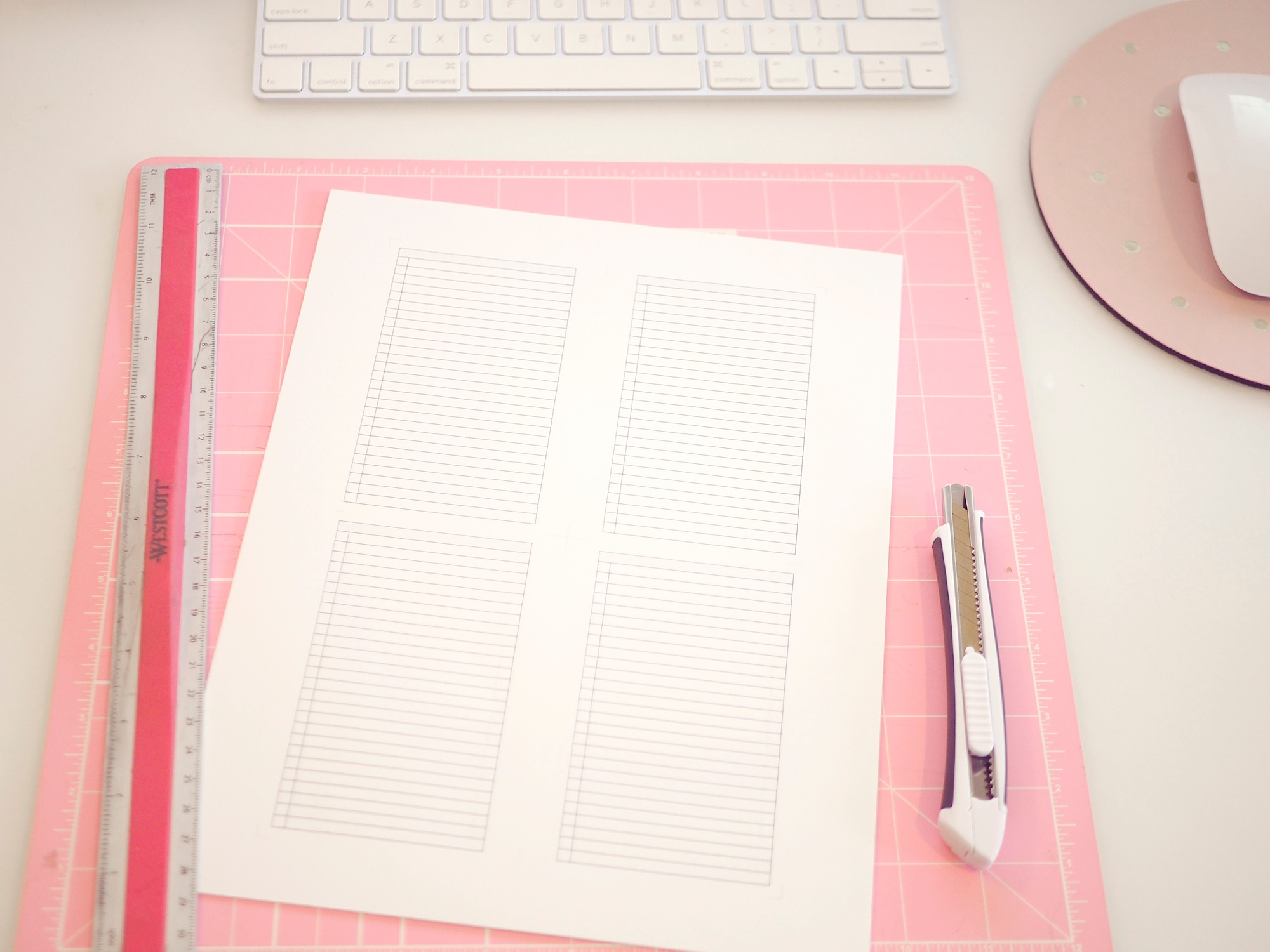 I just use an Exacto knife and metal ruler to cut them down. I purchased this hole punch on Amazon a few years ago too. It makes printing different size inserts so much easier to punch, because it adjusts to all Filofax sizes.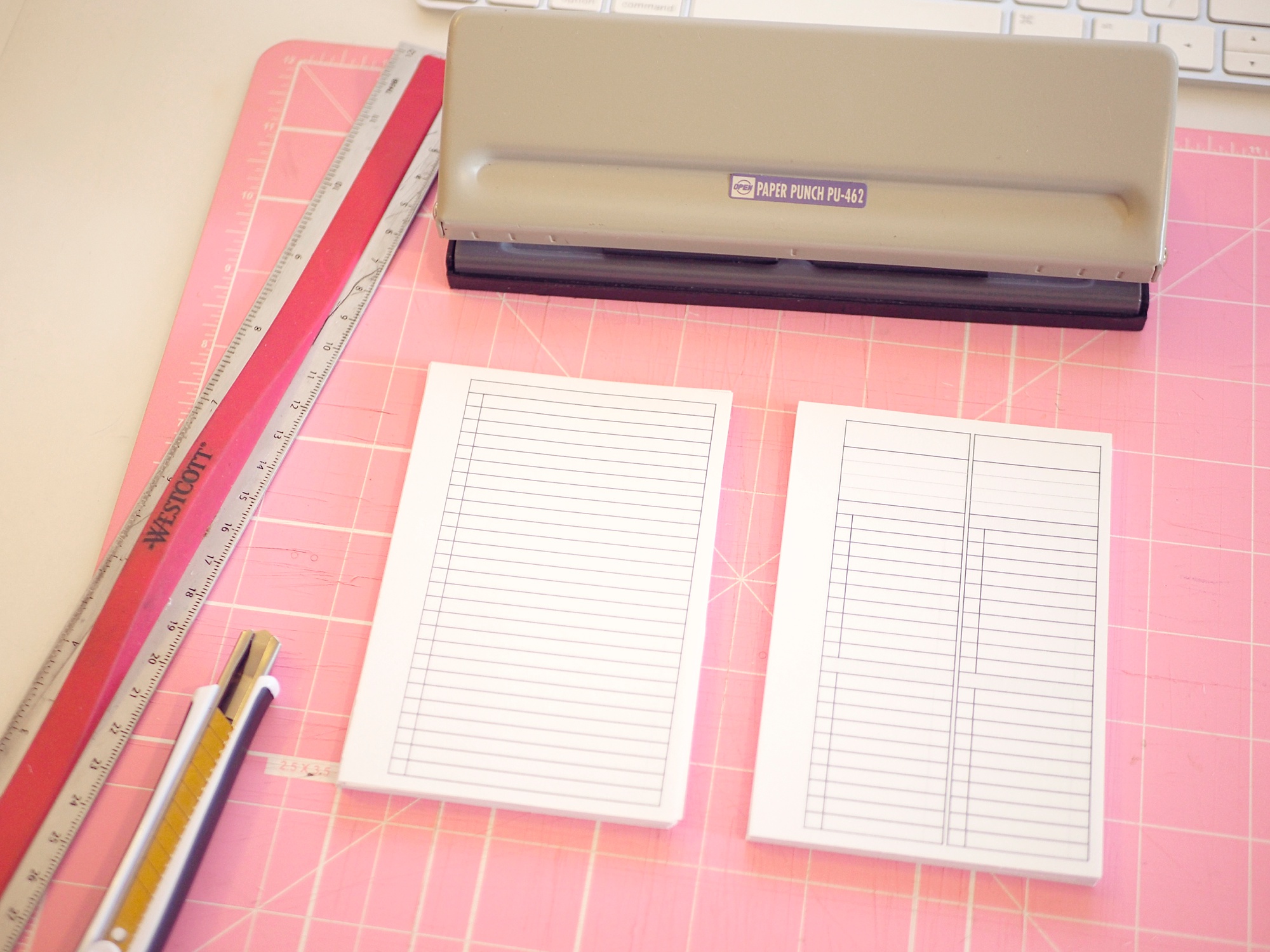 I use these inserts as a place to write down shopping lists.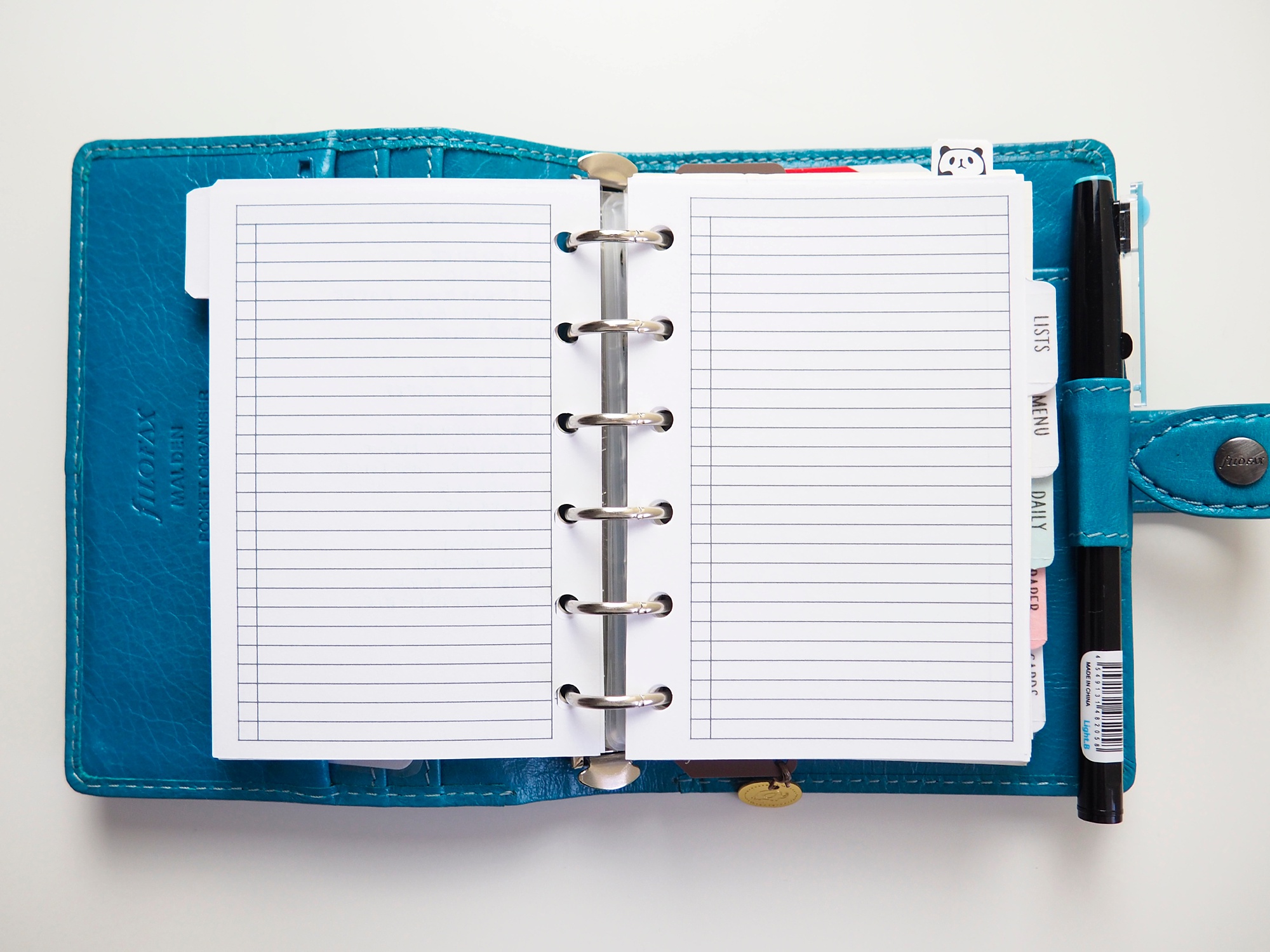 I just use some paper that I cut down to size as a place to write lists. It helps to have things like my makeup listed here. I always for get what brand and shades I like.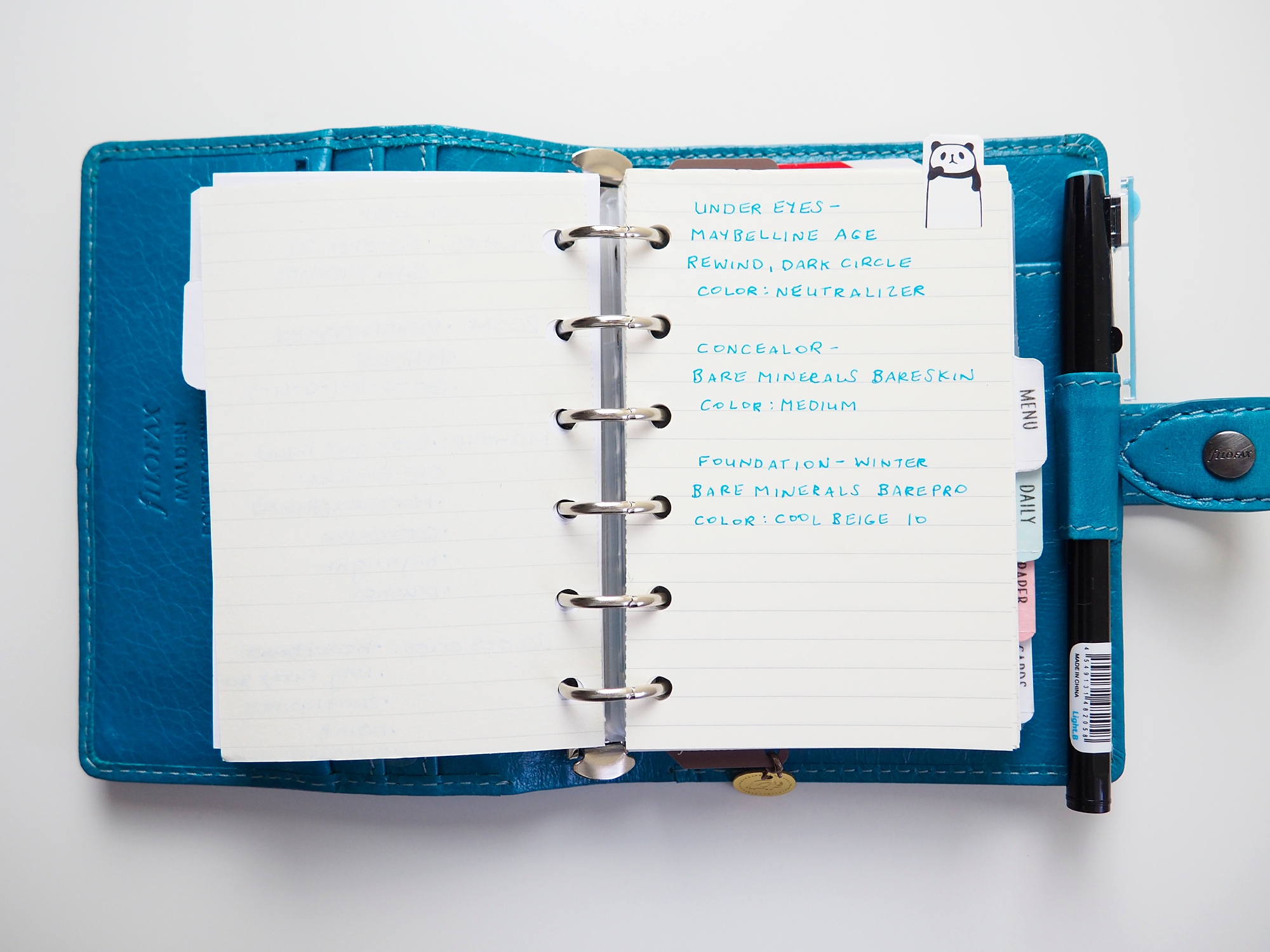 Peanuts Planner Co. has these awesome weekly menu inserts too. I just need to get better about writing down our dinners!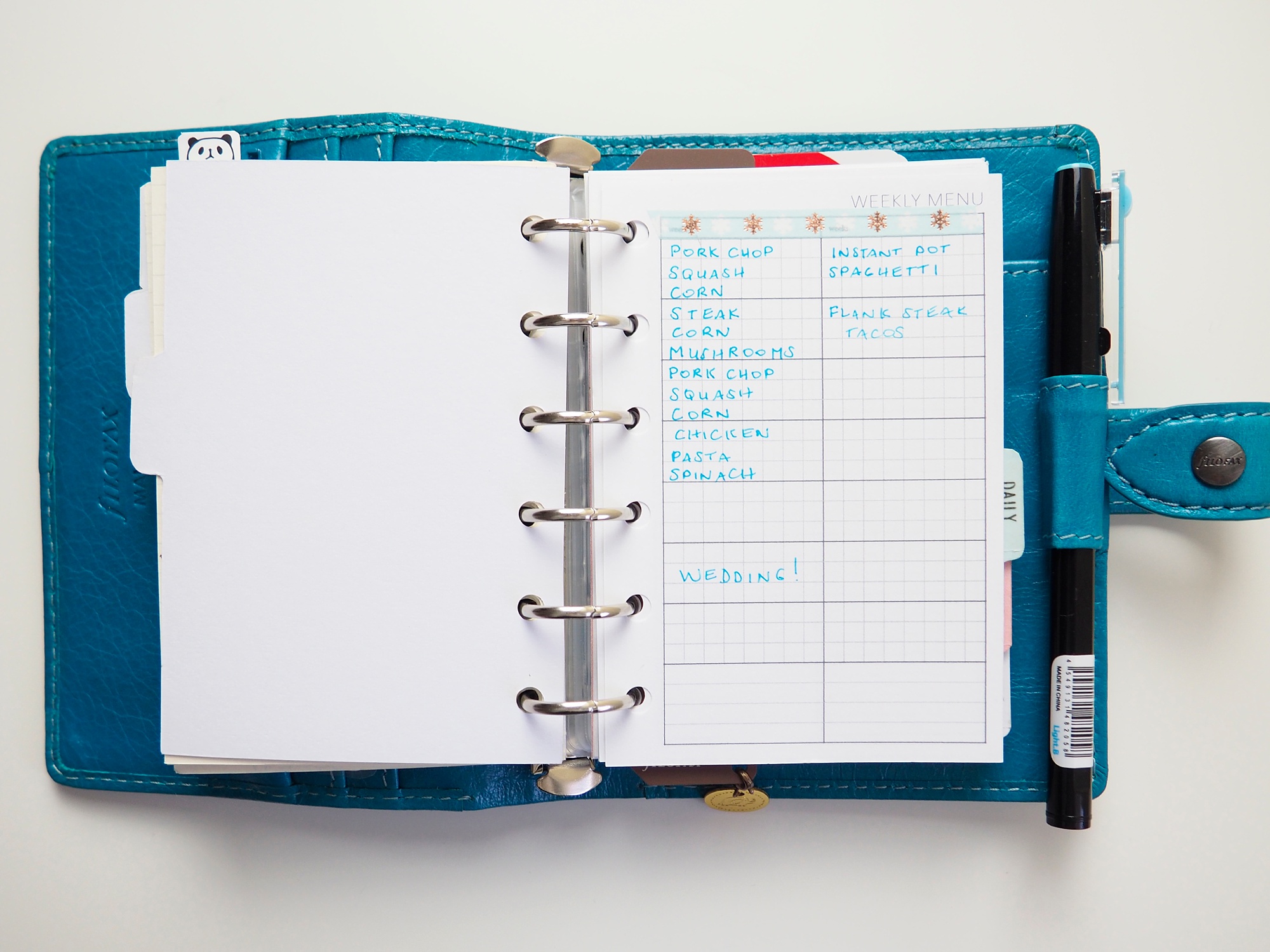 I use these inserts as Daily Pages. I'm able to use the 4 different sections to divide project tasks or the different areas of my life/day.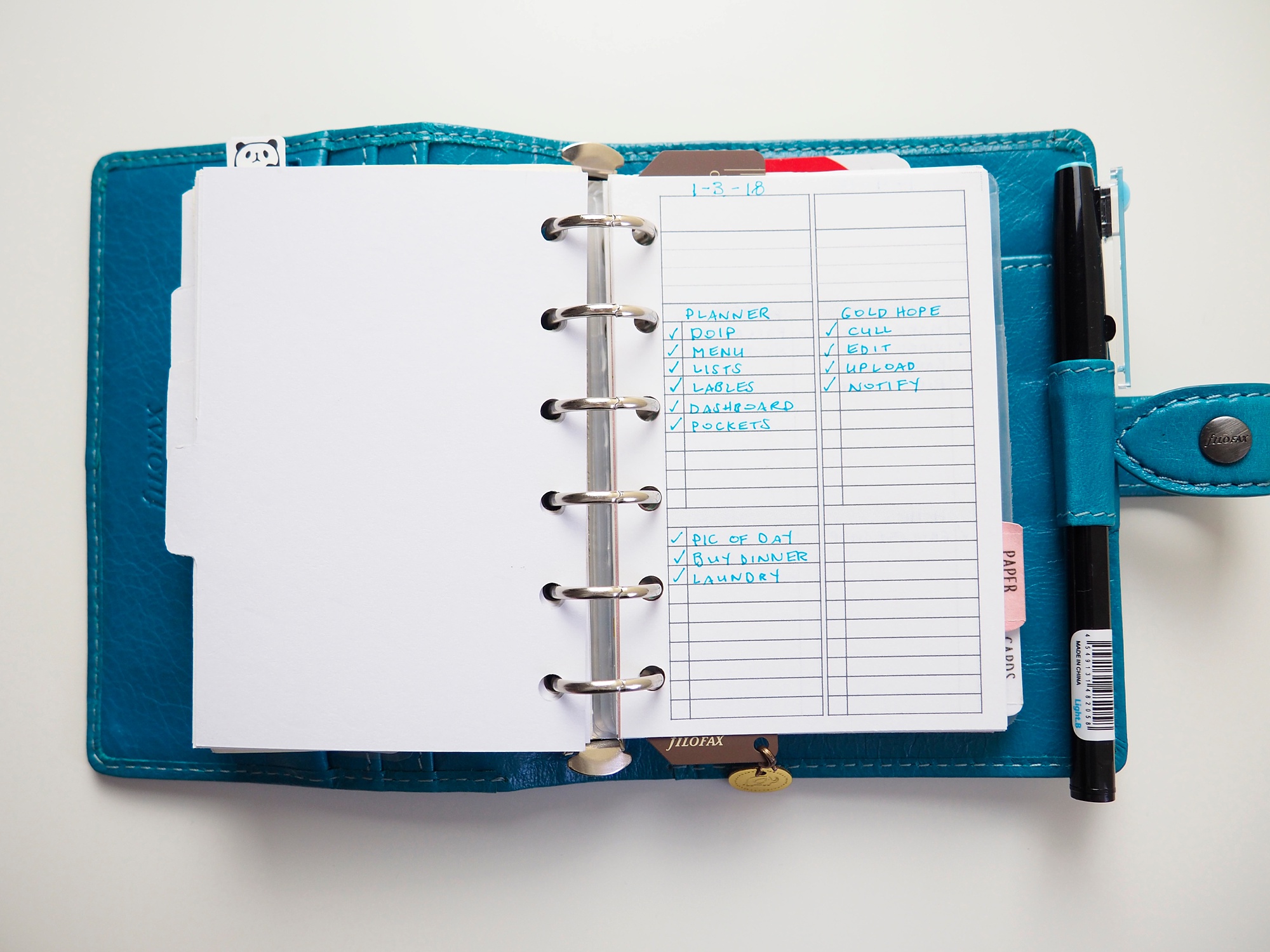 I like to keep a tab with extra paper in it so that I can jot things down and rip them out if I need to.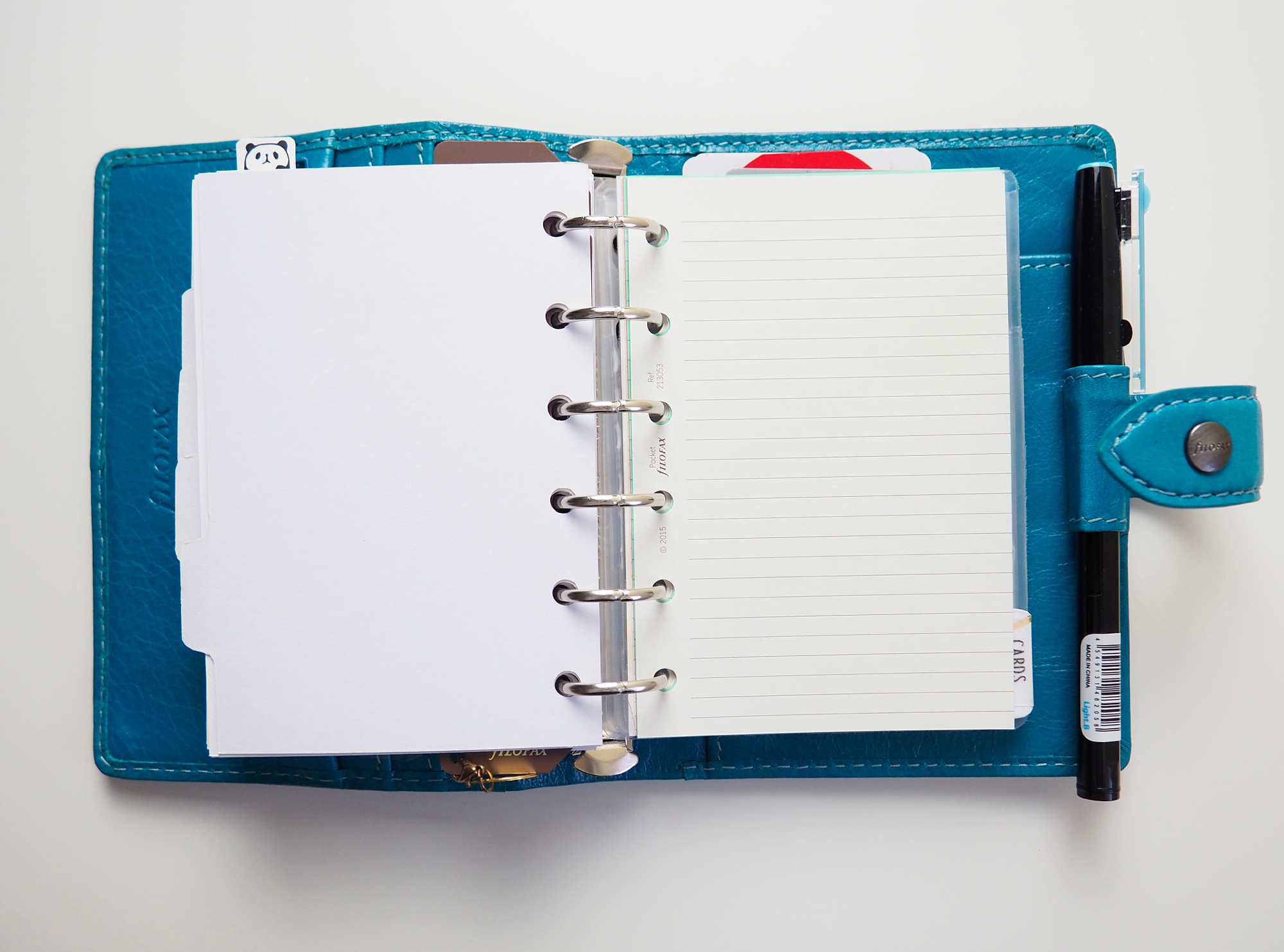 Lastly are my card holders. I bought these on Amazon and they are the Filofax brand. Each one fits 4 cards, but I'm not too fond of how these work. If you want to find out why, be sure to watch my video.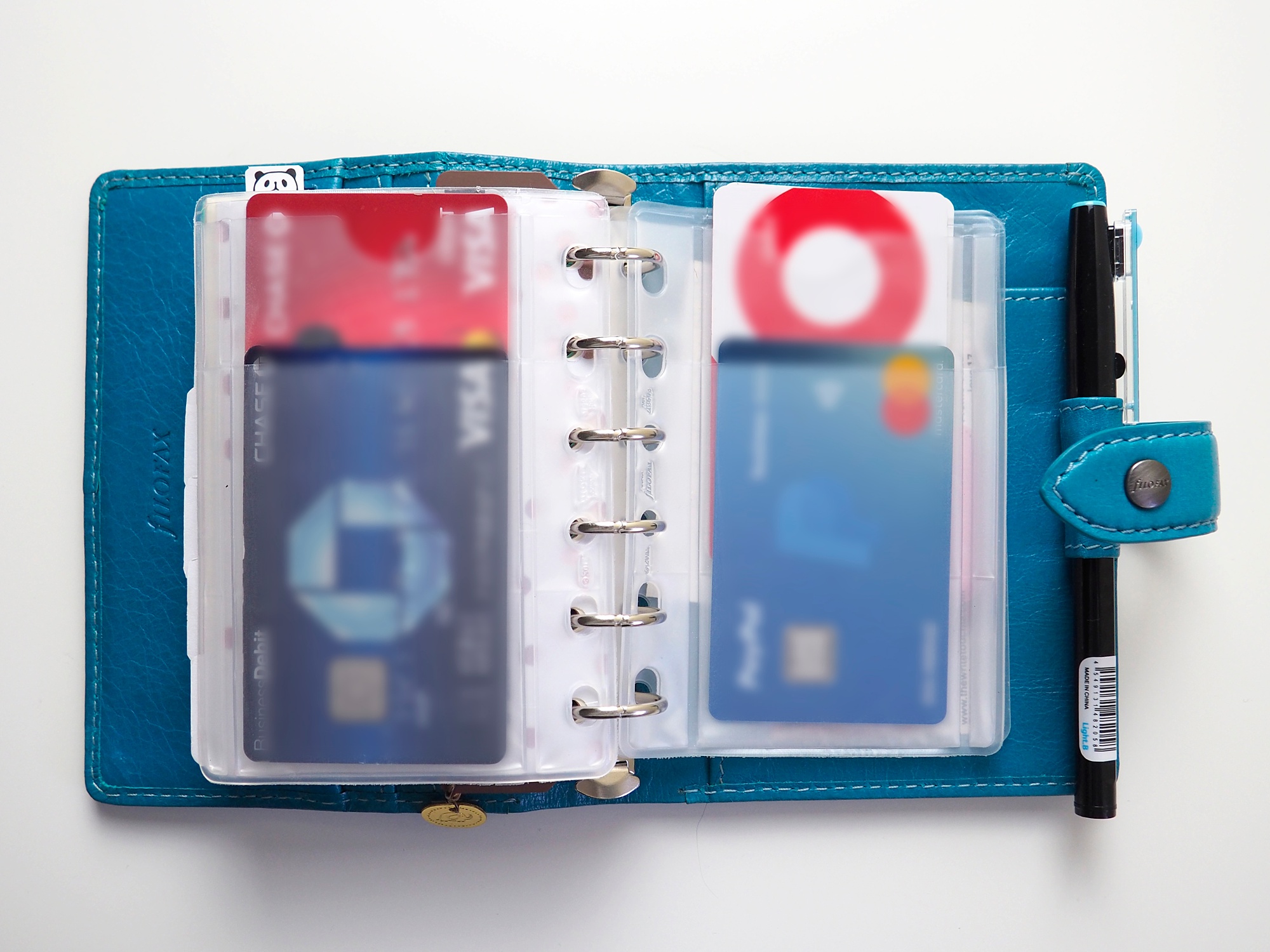 This is the sleeve that comes with the Filoax. These always come in handy for something. Right now I'm keeping a check and Norman's business card.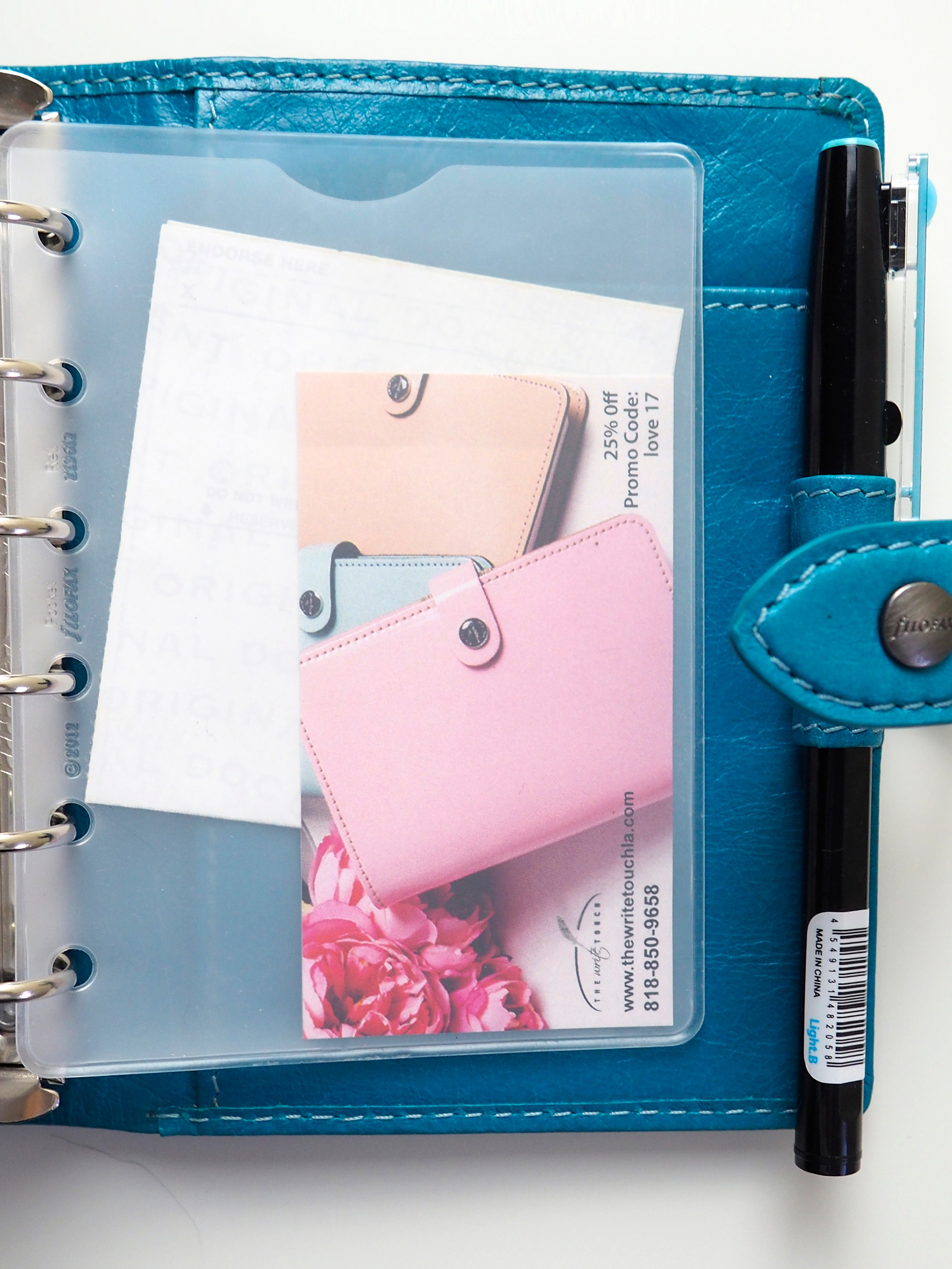 And this pen…eh. I really don't like it. I picked it up at Daiso, and it is a beautiful color, but it skips a lot. Sometimes I feel like it has already run out of ink, but the flow is just stuck.
 Thanks for these fantastic photos and article Dia Meraz!
@eat.run.plan.repeat   www.eatrunplanrepeat.com
CHECK OUT OUR WEBSITE FOR OTHER ORGANIZER & LAMY PEN OPTIONS WWW.THEWRITETOUCHLA.COM